Thoughts and Prayers for Spanky
Please send your thoughts, prayers, positive energy and Reiki to Spanky. He rushed him to the Gilbert Emergency Equine Hospital at 3 am on the morning of Jan 9th. Originally we thought it was colic. The prognosis at this time is still unknown and it looks as though he may possibly be spending a few more days in the hospital until they have determined and treated his illness. Karen and Tom have been with Spanky the entire time and will stay with him until we have a better sense of Spanky's illness or outcome. We expect Spanky's vet bill could exceed $4,500. This was an unexpected expense.. If you would like to help with Spanky's medical bills please visit our website Equine Voices Rescue & Sanctuary or you may contact us at 520.398.2814. Be sure and notify us or make a note that you wish your donation to go for Spanky's medical care. Please keep Spanky in your thoughts and prayers…
Click Here To See The Flyer For The Upcoming

Spring Classes Are Being Offered Jan 26, 2013 Through May 4th 2013
Join us on February 16, 2013 for a very special saddle fitting class with instructor Carol Grubb to be held at Equine Voices. There are great facilitators for these classes such as our very own Dr. Michael Hutchison, DVM and Carol Grubb, Eclectic Equine Education as well as Darcie Litwicki, CHA Certified Trainer and Sherry Simon-Heldt, Certified Grief Counselor and Equine-Facilitated Therapist. Don't miss this wonderful opportunity with incredible instructors!
Shop At Amazon And Help The Horses!
"Gulliver" & Friends would like to invite you to shop at our partners programs and help the horses at the same time! By shopping online at Amazon, you will have the satisfaction of knowing that 10 percent of your purchases will go to the horses of Equine Voices. It's simple, quick and convenient and you never have to leave your home. Click Here and find the Amazon Icon on the top right corner of the homepage, right after the Benefit Wines logo. Or just click on the icons below.
Click on the icons below.
Thank You for your continued love & support, "Gulliver" and Friends.


Shop from Gulliver's Wishlist on Amazon

Gulliver's Wishlist is on Amazon! Our wish is that all of you support the mission of Equine Voices. And by simply shopping for the horses by Clicking Here, you can help Equine Voices by giving the horses what they need most. Gulliver's Sherpa, Nancy, will continue to update items needed for all the horses that reside at Equine Voices and those fostered by updating the list regularly.

Leave a Legacy: Gulliver & Friends Legacy Fund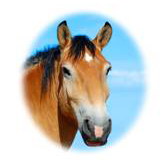 Consider Equine Voices as your charity of choice and help make a difference in the lives of the horses today and beyond by designating Equine Voices in your estate planning.
Click Here to visit our website for more information and how to give.

Thank You "Gulliver"

"Gulliver's" Fan Club
For just $10.00 a month (.33 cents a day), you can support our Big Boy Gulliver, mascot of Equine Voices. Join Gulliver's Fan Club and help make a difference in Gulliver's life! You will receive a special sticker, VIP tour, a personal meeting with Gulliver and updates as to the happenings at the sanctuary. Can you spare just .33 cents a day or one cup of coffee? To join this special program, Click Here and a short ways down the homepage on the right is "Gulliver's" Fan Club Sign Up or contact us at info@equinevoices.org, call the main office at 520-398-2814 or go online and sign up today. It's easy, fun and you will make a huge difference in Gulliver's life!!

Thank You "Gulliver"
Don't forget to check in with Equine Voices new Blog - "Ramblings from the Ranch"...
click here to check it out!
---
Gulliver Fan Club
If you love Gulliver and would like to support the horses at Equine Voices Rescue & Sanctuary, please join "Gulliver's Fan Club". For only $10/month, you can be part of helping Gulliver spread the word about the plight of the foals bred for the PMU industry.
Join The Gulliver Fan Club!

Sponsor a Horse
Sponsoring a horse is a wonderful way to help if you have limited time, space or finances and can't commit to a life time of horse care. With the sponsorship, you will receive a beautifully framed picture of the horse you've chosen and their story. For an annual sponsorship you will also receive a beautiful Cowboys Collectible horse hair key chain. Colors and styles may vary based on availability.
Click Here to Sponsor!
For more info contact us at info@equinevoices.org