Spanky's Update
Spanky seems to be holding his own and is doing very well after his long ordeal last week at the emergency veterinary clinic in Gilbert. What we thought to be colic, turned out in fact to be a toxic poisoning. Salmonella and other toxins have been ruled out, and all tests are pointing to oleander poisoning. Although we have two plants tucked around the side of the house, a distance from the horses, and two smaller plants at the visitors center, I suppose leaves could have blown in the corral, or possibly from a neighbor's. Maybe a crow brought in a branch, and Spanky decided that those sweet tasting leaves would be better ingested than left on the ground untouched. We will never know for sure, but one big lesson that we learned from this experience is that oleanders are a very, very toxic plant. Only seven dried leaves can leave a horse in Spanky's condition (on the verge of death), three times this much can kill a horse. Some of the symptoms are those similar to colic; lethargy, red eyes, head hung low, low white blood cell count and an elevated heart rate to name a few. A charcoal tubing is necessary to rid the toxins and not allow them to recycle through the horses' intestinal system. Elevating the white blood count is also imperative in order to ensure the safety of any horse that may have ingested leaves from the oleander plant. Thankfully we were able to act quickly by trailering Spanky to the hospital and thankfully the staff at Arizona Equine was waiting for us when we arrived. Please remember, oleander and animals (horses, dogs, cats and other livestock) don't mix. Keep your pets safe.

Thank you all for your continued love, support and good wishes for Spanky. For those of you who would like to help us with his unexpected emergency vet bill which amounted to over $4,000, please log on to www.equinevoices.org or you can mail a check to PO Box 1685, Green Valley, AZ 85622.
Thank you!
Ten million burgers recalled as horsemeat probe begins
New post on Habitat For Horses

From the Irish Independent By Aideen Sheehan Consumer Correspondent Wednesday January 16 2013. TEN million burgers have been recalled from the food chain following the discovery of horsemeat in beef products.

Agriculture Minister Simon Coveney said that one company at the centre of the scandal, Silvercrest, had recalled its burgers while an investigation was under way into how the horsemeat got into them.

A burger supplied by Silvercrest to Tesco was found to contain 29pc horsemeat sparking a major probe by the company and the Department of Agriculture into how this happened.

The investigation was currently looking at beef protein powder supplied from the continent and used in burgers as a potential source. Other burgers supplied to Aldi, Lidl, Dunnes and Iceland also contained horse DNA but at a much smaller trace level.

Read more of this post
Nicholas aka "Nick"
Nick's Legacy Fund has been created in Nick's memory in order to help us assist other horses like Nick. Our goal is to raise the necessary funds to offer "over and above" medical services to horses who need that extra special medical assistance, whether it be a prescription, a special supplement, intense treatment or a specialized piece of equipment.

To donate to the Nicholas Legacy Fund visit our website home page Equine Voices Rescue & Sanctuary.

"GULLIVER" SAYS DON'T FORGET VALENTINES DAY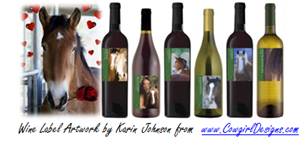 Give your valentine, sweetheart or that special someone the gift that gives back. Select one or all six organic wines and celebrate Valentine's Day by also celebrating the Equine Voices horses. The certified organic and vegan friendly wines Chardonnay, Merlot, Cabernet Sauvignon, Sauvignon Blanc and Pinot Noir are produced on a free trade vineyard in Lontue Valley, Chile. The Sparkling White Wine from Catalunya, Spain is sure to delight your palate as a refreshing and fruity delight. Each label is designed exclusively for Equine Voices.$6.00 from each bottle purchased is donated back to the horses of Equine Voices. All you have to do is click on Benefit Wines/Equine Voices or you can visit Gulliver's Gift Shop on our website store Click Here.

You can also shop for that special someone at "Gulliver's" Gift Shop Click Here. Gulliver has many items to choose from such items as t-shirts, hats, socks and much more with his logo. There is an array of art, jewelry, keepsakes, cards and more that make great gifts.

If you don't find what you want, you can visit Amazon.com by Clicking Here. By shopping online at Amazon, you will have the satisfaction of knowing that 10% of your purchases will go to the horses of Equine Voices. Visit our website Equine Voices and locate the Amazon logo in the upper right corner of our website or click on the icon below:



Thank You for your continued love & support, "Gulliver" and Friends.

Shop from Gulliver's Wishlist on Amazon

Gulliver's Wishlist is on Amazon! Our wish is that all of you support the mission of Equine Voices. And by simply shopping for the horses by Clicking Here, you can help Equine Voices by giving the horses what they need most. Gulliver's Sherpa, Nancy, will continue to update items needed for all the horses that reside at Equine Voices and those fostered by updating the list regularly.
Leave a Legacy: Gulliver & Friends Legacy Fund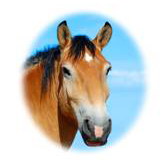 Consider Equine Voices as your charity of choice and help make a difference in the lives of the horses today and beyond by designating Equine Voices in your estate planning.
Click Here to visit our website for more information and how to give.

Thank You "Gulliver"
"Gulliver's" Fan Club
For just $10.00 a month (.33 cents a day), you can support our Big Boy Gulliver, mascot of Equine Voices. Join Gulliver's Fan Club and help make a difference in Gulliver's life! You will receive a special sticker, VIP tour, a personal meeting with Gulliver and updates as to the happenings at the sanctuary. Can you spare just .33 cents a day or one cup of coffee? To join this special program, Click Here and a short ways down the homepage on the right is "Gulliver's" Fan Club Sign Up or contact us at info@equinevoices.org, call the main office at 520-398-2814 or go online and sign up today. It's easy, fun and you will make a huge difference in Gulliver's life!!

Thank You "Gulliver"
Don't forget to check in with Equine Voices new Blog - "Ramblings from the Ranch"...
click here to check it out!
---
Gulliver Fan Club
If you love Gulliver and would like to support the horses at Equine Voices Rescue & Sanctuary, please join "Gulliver's Fan Club". For only $10/month, you can be part of helping Gulliver spread the word about the plight of the foals bred for the PMU industry.
Join The Gulliver Fan Club!

Sponsor a Horse
Sponsoring a horse is a wonderful way to help if you have limited time, space or finances and can't commit to a life time of horse care. With the sponsorship, you will receive a beautifully framed picture of the horse you've chosen and their story. For an annual sponsorship you will also receive a beautiful Cowboys Collectible horse hair key chain. Colors and styles may vary based on availability.
Click Here to Sponsor!
For more info contact us at info@equinevoices.org