Nicholas - "Nick"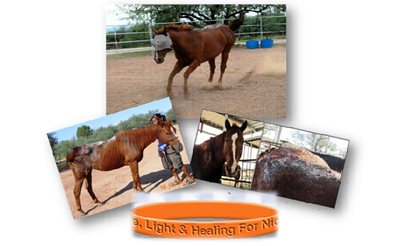 Visit our website at http://www.equinevoices.org/ to donate for "Nick's" cancer treatments and to receive a bracelet or bracelets to help "Nick".

Fifth Annual "Equine Voices Wine & Dine Gala"
Another wonderful evening was had by all at our Fifth Annual Wine & Dine Gala held at the Historic Arizona Inn on October 23rd, 2011. Thank you to our guests, volunteers, donors, sponsors, Letitia Frye our live auctioneer, Allan Mardon for producing this year's gorgeous wine label and all of you who continue to open up your hearts to the horses that have been rescued by Equine Voices. info@equinevoices.org or call the office at 520-398-2814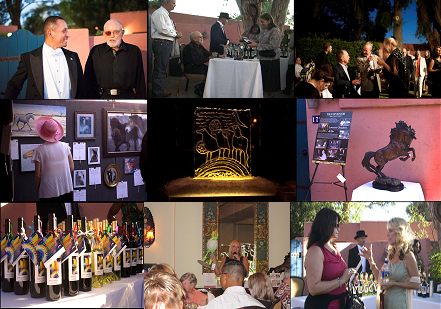 Photographs by: Katie Moore, Lourie Zipf and Rose Mayer
Please join us for our Equine Voices "Holiday Open House"
- Volunteers Needed!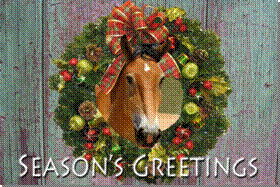 When: December 10, 2011
12:30pm - 4:30pm
Where: Equine Voices Rescue & Sanctuary, Amado, AZ
What: Come and celebrate the Holiday Season with us.
Take a tour, meet Gulliver mascot and symbol of rescue, relax and enjoy great food by Quesadillas & More, Sparky's Cantina, music and celebrate our new Equine Voices Memorial Garden. Shop for gifts in Gulliver's Gift Shop. For more information contact us at info@equinevoices.com, or call the office at 520-398-2814

Caring for All Animals 3rd Annual Celebration
- Volunteers Needed!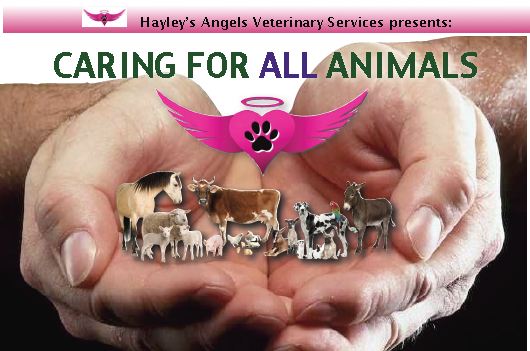 Equine Voices is honored to be invited to have a table at the Caring for All Animals 3rd Annual Celebration, which will be held on Sunday, November 13th from 1:30 PM to 8 PM at the Diamond Center/Desert Diamond Casino at I-19/Pima Mine Road. The theme of this event "Caring For All Animals" is in alignment with the Equine Voices mission. Please join us to celebrate the lives of all animals. Pre-sale tickets are $25 each, which includes a delicious cruelty free dinner buffet starting at 4:45 PM, followed by live classic rock music by Dan Connolly. For more information CLICK HERE. To purchase tickets email us at karen@equinevoices.org or call (520) 398-9312. Or tickets are available at the sanctuary.
"Four More Saved"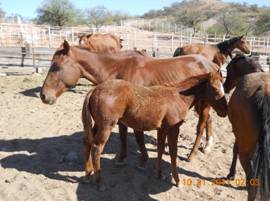 Livestock Officer, Rudy Acevedo called yet again to let us know he had five stray horses at the pens in Nogales. He told us he could keep them one more week, but was not optimistic about finding them a home, since he already tried auctioning them locally with no luck. He would have no other choice than to send them to the auction in Phoenix, where their fate was unknown. We drove to the stockyard pens to meet the horses and take photographs, the first step in helping them find their forever homes. The young mare was spoken for, and had wondered off her ranch and away from home. Rudy found her owner. As we returned from the pens, we contacted Healing Hearts Refuge and Care for the Horses to see if they had room for anybody. With suspense and surprise, the answer was yes! Both rescues could help, and were willing to take the horses in. Thank you Ann from Care for the Horses for giving a home to the mare and foal, as well as the sweet and gentle sorrel mare. Betty from Healing Hearts is giving refuge to the only gelding in the group. I am deeply grateful to all who have participated in saving four more lives!
Don't forget to check in with Equine Voices new Blog!
click here to check it out!
---
Gulliver Fan Club

If you love Gulliver and would like to support the horses at Equine Voices Rescue & Sanctuary, please join "Gulliver's Fan Club". For only $10/month, you can be part of helping Gulliver spread the word about the plight of the foals bred for the PMU industry.
Join The Gulliver Fan Club!

Sponsor A Horse 

For those of you who can't adopt, why not consider sponsoring one of Equine Voices' horses. For only $50/month you can help feed one of these amazing horses. You will receive his/her photo, story and handmade key chain from his/her tail.
Join now!