Gulliver Fan Club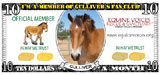 For only $10/month, you can help "Gulliver" spread the word about the plight of the foals bred for the PMU industry by joining the "Gulliver Fan Club"
Learn More...
Gulliver & Friends
Legacy Fund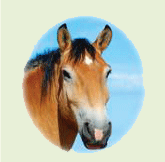 Consider Equine Voices as your charity of choice and help make a difference in the lives of the horses today and beyond.
Learn More...
Nicholas aka "Nick": Legacy Fund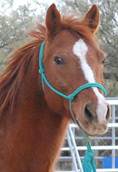 The Nick Legacy Fund has been created in Nick's memory to help us assist other horses like Nick. Our goal is to offer "over and above" medical services to horses who require special medical assistance.
Learn More...
Shop At Amazon And Help The Horses!




By shopping online at Amazon, 10% of your purchases will go to the horses of Equine Voices. It's simple, quick and convenient and you never have to leave your home. Find the Amazon Icon on the top right corner of the homepage, right after the Benefit Wines logo. Or use the icons above.
Shop from Gulliver's Wishlist on Amazon


By simply shopping for the horses, you can help Equine Voices by giving the horses what they need most. Please check out Gulliver's Wishlist to learn more.
Holiday Greetings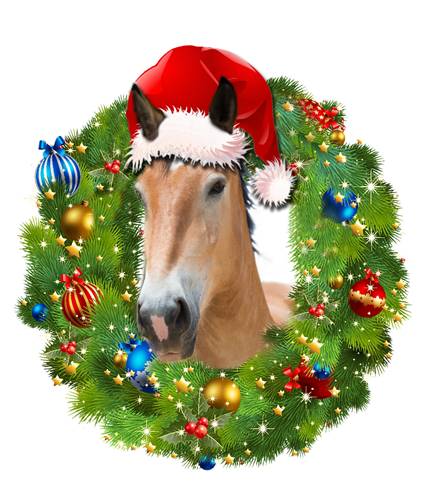 Dear Friends,

As 2016 comes to an end, I think back at all that Equine Voices has accomplished.

We rescued thirty five equines, many of which were going to be used for rodeo roping practice, some that were being starved, and as recently as yesterday, a beautiful thoroughbred who was sold to us at a local auction for a mere $70. Chanel was rushed to the equine hospital in Gilbert, AZ and stayed there for five days until she was out of the woods.

Five mustangs came to us, victims of a hoarding situation in South Dakota, where approximately 840 wild mustangs are in peril of going to slaughter.

Sadly, we lost our beloved Pirate. That little guy, left a big space in all of our hearts.

We won the big grant from the ASPCA by participating in the Help a Horse Day, and just finished with our Fall Fundraiser that was held in Quail Creek.

These are just some of the highlights, and as you can see, we've had a very busy year. As 2017 nears, we look forward to beginning anew, and that we can continue to help those equines that need us most. The hard work, dedication, and financial challenges would not be met if it weren't for our staff, volunteers, donors, foundations and our board of directors.

If you haven't made your end of year contribution, remember, it is tax deductible and it's not too late!

From all of us at Equine Voices, we would like to wish all of you, a Happy Holiday Season and a Very Happy New Year!

With Sincere Gratitude,

Karen, Staff and Board of Directors


On December 19, 2016, we rescued this beautiful Thoroughbred cross mare at the auction in Nogales for $70. A life is worth so much more. No one bid on her at the auction but a "killer buyer" was waiting in the wings. Her new name is "Godiva" and she is looking for that special someone to sponsor and/or adopt. She could also be sponsored as a gift for someone special. Please contact angie@equinevoices.org or call (520) 398-2814 for more information.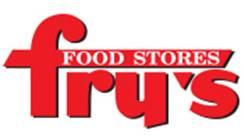 Did you know you can support the herd at Equine Voices just by shopping at Fry's? It's easy when you enroll in Fry's Community Rewards! To get started, sign up with your V.I.P Card by clicking here, and select Equine Voices Rescue & Sanctuary as the organization you wish to support. Once you're enrolled, you'll earn rewards for your chosen organization every time you shop and use your V.I.P Card! It's a gift that will keep on giving to the herd all year long! Thank you.


We could use a little help on Christmas Day for mucking and horse chores.


We want to wish a very happy birthday to Ricky Williams, Nanzie Dock, Ronda Lewis, Sarah Kenney, Eleanor Joyce Jones, Gary Turnipseed, Payton Carter, and Suzi Nomiyama-Hoffman.
Leave a Legacy: Gulliver & Friends Legacy Fund
Consider Equine Voices as your charity of choice and help make a difference in the lives of the horses today and beyond by designating Equine Voices in your estate planning.
Visit our website for more information and how to give.

"Gulliver's" Fan Club

For just $10.00 a month (.33 cents a day), you can support our Big Boy Gulliver, mascot of Equine Voices. Join Gulliver's Fan Club and help make a difference in Gulliver's life! You will receive a special sticker, VIP tour, a personal meeting with Gulliver and updates as to the happenings at the sanctuary. Can you spare just .33 cents a day or one cup of coffee? To join this special program, Click Here and a short ways down the homepage on the right is "Gulliver's" Fan Club Sign Up or contact us at info@equinevoices.org, call the main office at 520-398-2814 or go online and sign up today. It's easy, fun and you will make a huge difference in Gulliver's life!!

–Thank You "Gulliver"
Shop At Amazon And Help The Horses!
Shop at Amazon.com


"Gulliver" would like to invite you to shop at our partners programs and help the horses at the same time! By shopping online at Amazon, you will have the satisfaction of knowing that 10 percent of your purchases will go to the horses of Equine Voices. It's simple, quick and convenient and you never have to leave your home. Click Here and find the Amazon Icon on the top of the homepage, right after the GFAS logo. Or just click on the icons below.

Thank You as always, for your continued love & support, "Gulliver" and Friends

---
Gulliver Fan Club
If you love Gulliver and would like to support the horses at Equine Voices Rescue & Sanctuary, please join "Gulliver's Fan Club". For only $10/month, you can be part of helping Gulliver spread the word about the plight of the foals bred for the PMU industry.
Join The Gulliver Fan Club!

Sponsor a Horse
Sponsoring a horse is a wonderful way to help if you have limited time, space or finances and can't commit to a life time of horse care. With the sponsorship, you will receive a beautifully framed picture of the horse you've chosen and their story. For an annual sponsorship you will also receive a beautiful Cowboys Collectible horse hair key chain. Colors and styles may vary based on availability.
Click Here to Sponsor!
For more info contact us at info@equinevoices.org