Gulliver Fan Club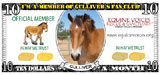 For only $10/month, you can help "Gulliver" spread the word about the plight of the foals bred for the PMU industry by joining the "Gulliver Fan Club"
Learn More...
Gulliver & Friends
Legacy Fund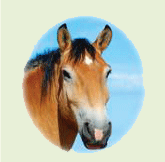 Consider Equine Voices as your charity of choice and help make a difference in the lives of the horses today and beyond.
Learn More...
Nicholas aka "Nick": Legacy Fund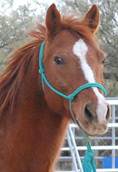 The Nick Legacy Fund has been created in Nick's memory to help us assist other horses like Nick. Our goal is to offer "over and above" medical services to horses who require special medical assistance.
Learn More...
Shop At Amazon And Help The Horses!




By shopping online at Amazon, 10% of your purchases will go to the horses of Equine Voices. It's simple, quick and convenient and you never have to leave your home. Find the Amazon Icon on the top right corner of the homepage, right after the Benefit Wines logo. Or use the icons above.
Shop from Gulliver's Wishlist on Amazon


By simply shopping for the horses, you can help Equine Voices by giving the horses what they need most. Please check out Gulliver's Wishlist to learn more.
Mustangs


When we asked our trainer, Caitlin, how she was planning to start working with our "Untouchable" Mustangs, she told us she would use assistants. What form did the assistants take? Her husband Cody and her horse Jagger. Caitlin explained to us that when working with "new" horses and trying to get ropes, halters, and the like on them, it is best to do it on horseback. Another gentle way to gentle these beautiful animals. It turns out that Caitlin, Cody, and Jagger all work very well together and in their first session, they were able to get halters on two of our Mustangs.

These Mustangs need training in order to make it possible to get their hooves trimmed without the use of anesthetic. In the long run, a horse that can be handled and eventually ridden is much more adoptable.

Won't you consider sponsoring a Mustang and help us cover the cost of their training, hoof care, spring shots, and more? If interested please contact angie@equinevoices.org or phone: (520) 398-2814.
Join us for our 2017 Spring "Fun-Raiser" set for March 18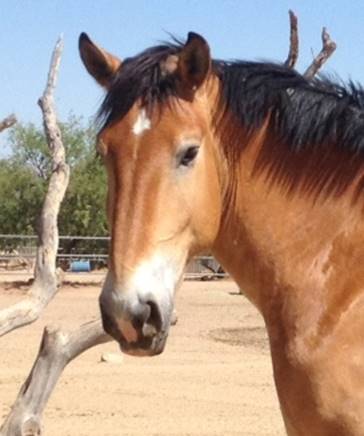 Mark your calendars!

Our 2017 Spring "Fun-Raiser" is set for
Saturday, March 18, 2017, 11 am - 4 pm

Suggested Donation $5 per adult. 18 and Under Free
Food Vendors, Local Artisans, and Local Non-Profits

Live Music from 1:00pm - 3:00pm
with Kevin Pakulis and Rancho Deluxe
(Music Sponsored by Generation Financial)

Lots of fun for the whole family! Please visit www.equinevoices.org for more information.
Linda Kohanov Presents The Heart of Evolution:
Exploring the Hidden History and Untapped Potential of the Human-Animal Bond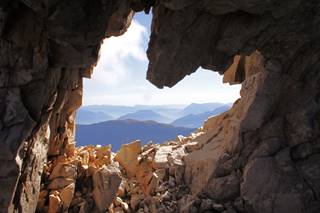 Sunday, March 5, 2017
1 to 5 pm

$45 (Mention you are with Equine Voices and $10 of the class fee will be donated to Equine Voices. Your $10 gift is tax deductible)!

UUCGV Auditorium at Amado Territory
15 Country Line Rd.
Amado, AZ 85645

For more info and to register visit: http://eponaquest.com/workshop/heart-evolution/

(520) 455-5908

Remember, our Volunteer Appreciation Party is on Monday, February 20, 2017 at Firefly at Amado Territory. If you plan on attending, please contact Jackie Cuyler at jackiecuyler@comcast.net by the 15th to RSVP. We need to know how many are attending and if you prefer a regular or vegetarian entrée.



We want to wish a very Happy Birthday to:
Spirit, Judy Griffin, Danielle Matthieu, Lezlie Johnson, Kay Bard Gray, Sandy LaVoie, Odalys Catalan, Lourie Zipf, and John Russell

Leave a Legacy: Gulliver & Friends Legacy Fund
Consider Equine Voices as your charity of choice and help make a difference in the lives of the horses today and beyond by designating Equine Voices in your estate planning.
Visit our website for more information and how to give.

"Gulliver's" Fan Club

For just $10.00 a month (.33 cents a day), you can support our Big Boy Gulliver, mascot of Equine Voices. Join Gulliver's Fan Club and help make a difference in Gulliver's life! You will receive a special sticker, VIP tour, a personal meeting with Gulliver and updates as to the happenings at the sanctuary. Can you spare just .33 cents a day or one cup of coffee? To join this special program, Click Here and a short ways down the homepage on the right is "Gulliver's" Fan Club Sign Up or contact us at info@equinevoices.org, call the main office at 520-398-2814 or go online and sign up today. It's easy, fun and you will make a huge difference in Gulliver's life!!

–Thank You "Gulliver"
Shop At Amazon And Help The Horses!
Shop at Amazon.com


"Gulliver" would like to invite you to shop at our partners programs and help the horses at the same time! By shopping online at Amazon, you will have the satisfaction of knowing that 10 percent of your purchases will go to the horses of Equine Voices. It's simple, quick and convenient and you never have to leave your home. Click Here and find the Amazon Icon on the top of the homepage, right after the GFAS logo. Or just click on the icons below.

Thank You as always, for your continued love & support, "Gulliver" and Friends

---
Gulliver Fan Club
If you love Gulliver and would like to support the horses at Equine Voices Rescue & Sanctuary, please join "Gulliver's Fan Club". For only $10/month, you can be part of helping Gulliver spread the word about the plight of the foals bred for the PMU industry.
Join The Gulliver Fan Club!

Sponsor a Horse
Sponsoring a horse is a wonderful way to help if you have limited time, space or finances and can't commit to a life time of horse care. With the sponsorship, you will receive a beautifully framed picture of the horse you've chosen and their story. For an annual sponsorship you will also receive a beautiful Cowboys Collectible horse hair key chain. Colors and styles may vary based on availability.
Click Here to Sponsor!
For more info contact us at info@equinevoices.org