Gulliver Fan Club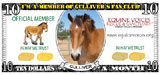 For only $10/month, you can help "Gulliver" spread the word about the plight of the foals bred for the PMU industry by joining the "Gulliver Fan Club"
Learn More...
Gulliver & Friends
Legacy Fund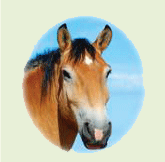 Consider Equine Voices as your charity of choice and help make a difference in the lives of the horses today and beyond.
Learn More...
Nicholas aka "Nick": Legacy Fund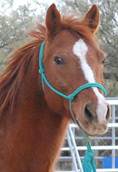 The Nick Legacy Fund has been created in Nick's memory to help us assist other horses like Nick. Our goal is to offer "over and above" medical services to horses who require special medical assistance.
Learn More...
Shop At Amazon And Help The Horses!




By shopping online at Amazon, 10% of your purchases will go to the horses of Equine Voices. It's simple, quick and convenient and you never have to leave your home. Find the Amazon Icon on the top right corner of the homepage, right after the Benefit Wines logo. Or use the icons above.
Shop from Gulliver's Wishlist on Amazon


By simply shopping for the horses, you can help Equine Voices by giving the horses what they need most. Please check out Gulliver's Wishlist to learn more.
Super Bowl and Clydesdales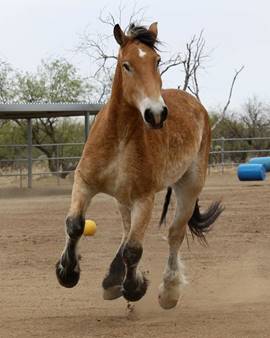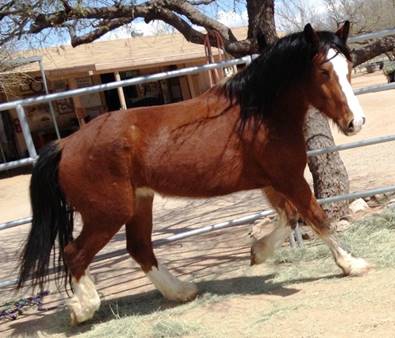 As Super Bowl approaches, Gulliver and Wyatt are so excited to see what the new Budweiser Clydesdale Super Bowl Commercial will be! We searched the internet for clues but came up empty. What we did find are the all-time wonderful Budweiser Clydesdales Commercials! Please click here and scroll down through the article to view the collection.
The Importance of a Proper Trim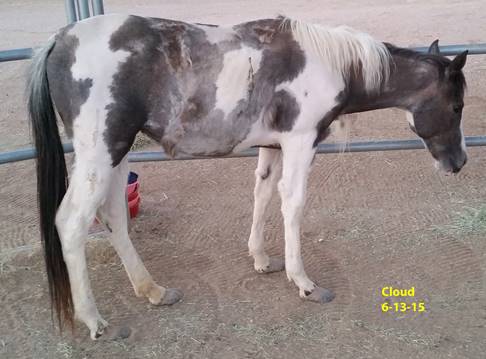 This is Cloud. A young filly rescued with her mom from starvation. Many of you may remember their story. Mocha was with them, as well as Winston Churchill, a full sized pig. After further analysis, it appeared that Cloud's hooves had not been trimmed, ever. When the hooves grow out as in this picture, it changes the whole structure of horses' feet and legs. If left like this, permanent damage can occur to the structure of the hoof and legs leading to more physical problems, and in the worse cases, even death.

With so many equines at Equine Voices, having a good farrier is paramount to the health and well being of the equines in our care. Philip Ramos is amazing. He is gentle, kind, compassionate, and is the perfect farrier for the job! For only $25 per month, you can sponsor a hoof trim to help us keep our horses healthy and happy! Won't you consider a $25 monthly donation to help us help them? If you would like to sponsor a hoof trim, please contact angie@euinevoices.org by phone at 520-398-2814

Click here to go to Pete Ramey's site and some great articles about trimming and hoof health!



If you are in need of a good farrier, contact Philip Ramos at 520-237-9344
Linda Kohanov Presents The Heart of Evolution:

Exploring the Hidden History and
Untapped Potential of the Human-Animal Bond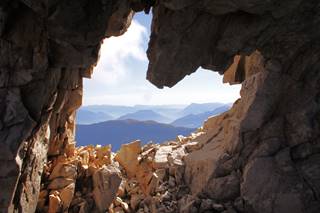 Sunday, March 5, 2017 – 1 to 5 pm
$45 (Mention you are with Equine Voices and $10 of the class fee will be donated to Equine Voices. Your $10 gift is tax deductible)!
UUCGV Auditorium at Amado Territory
15 Country Line Rd.
Amado, AZ 85645
For more info and to register visit: http://eponaquest.com/workshop/heart-evolution/
(520) 455-5908

We are gearing up for our 2017 Volunteer Appreciation Party!

When: February 20th from 4-7

Where: Firefly Restaurant at the Amado Territory Ranch, Amado, Arizona.

Please RSVP by February 15th by emailing Angie at angie@equinevoices.org or call the office 520-398-2814.

Leave a Legacy: Gulliver & Friends Legacy Fund
Consider Equine Voices as your charity of choice and help make a difference in the lives of the horses today and beyond by designating Equine Voices in your estate planning.
Visit our website for more information and how to give.

"Gulliver's" Fan Club

For just $10.00 a month (.33 cents a day), you can support our Big Boy Gulliver, mascot of Equine Voices. Join Gulliver's Fan Club and help make a difference in Gulliver's life! You will receive a special sticker, VIP tour, a personal meeting with Gulliver and updates as to the happenings at the sanctuary. Can you spare just .33 cents a day or one cup of coffee? To join this special program, Click Here and a short ways down the homepage on the right is "Gulliver's" Fan Club Sign Up or contact us at info@equinevoices.org, call the main office at 520-398-2814 or go online and sign up today. It's easy, fun and you will make a huge difference in Gulliver's life!!

–Thank You "Gulliver"
Shop At Amazon And Help The Horses!
Shop at Amazon.com


"Gulliver" would like to invite you to shop at our partners programs and help the horses at the same time! By shopping online at Amazon, you will have the satisfaction of knowing that 10 percent of your purchases will go to the horses of Equine Voices. It's simple, quick and convenient and you never have to leave your home. Click Here and find the Amazon Icon on the top of the homepage, right after the GFAS logo. Or just click on the icons below.

Thank You as always, for your continued love & support, "Gulliver" and Friends

---
Gulliver Fan Club
If you love Gulliver and would like to support the horses at Equine Voices Rescue & Sanctuary, please join "Gulliver's Fan Club". For only $10/month, you can be part of helping Gulliver spread the word about the plight of the foals bred for the PMU industry.
Join The Gulliver Fan Club!

Sponsor a Horse
Sponsoring a horse is a wonderful way to help if you have limited time, space or finances and can't commit to a life time of horse care. With the sponsorship, you will receive a beautifully framed picture of the horse you've chosen and their story. For an annual sponsorship you will also receive a beautiful Cowboys Collectible horse hair key chain. Colors and styles may vary based on availability.
Click Here to Sponsor!
For more info contact us at info@equinevoices.org