Gulliver Fan Club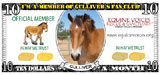 For only $10/month, you can help "Gulliver" spread the word about the plight of the foals bred for the PMU industry by joining the "Gulliver Fan Club"
Learn More...
Gulliver & Friends
Legacy Fund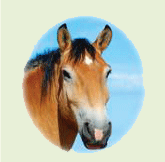 Consider Equine Voices as your charity of choice and help make a difference in the lives of the horses today and beyond.
Learn More...
Nicholas aka "Nick": Legacy Fund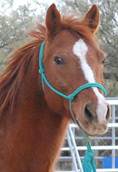 The Nick Legacy Fund has been created in Nick's memory to help us assist other horses like Nick. Our goal is to offer "over and above" medical services to horses who require special medical assistance.
Learn More...
Shop At Amazon And Help The Horses!




By shopping online at Amazon, 10% of your purchases will go to the horses of Equine Voices. It's simple, quick and convenient and you never have to leave your home. Find the Amazon Icon on the top right corner of the homepage, right after the Benefit Wines logo. Or use the icons above.
Shop from Gulliver's Wishlist on Amazon


By simply shopping for the horses, you can help Equine Voices by giving the horses what they need most. Please check out Gulliver's Wishlist to learn more.
Join us for our 2017 Spring "Fun-Raiser" set for March 18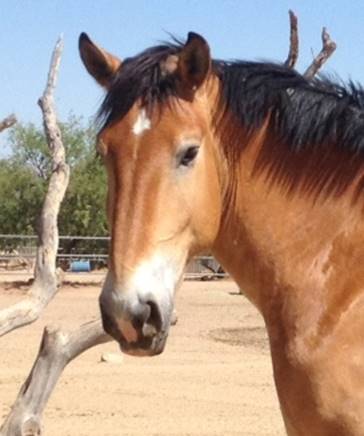 Mark your calendars!

Our 2017 Spring "Fun-Raiser" is set for
Saturday, March 18, 2017, 11 am - 4 pm

Suggested Donation $5 per adult. 18 and Under Free
Food Vendors, Local Artisans, and Local Non-Profits

Live Music from 1:00pm - 4:00pm
with Kevin Pakulis and Rancho Deluxe
(Music Sponsored by Generation Financial)

Lots of fun for the whole family! Please visit www.equinevoices.org for more information.
Yesterday, Caitlin and Cody our trainers arrived to work with the five mustangs we rescued in November, 2016. With awe, we watched Cody ride Jag who assisted him as he successfully worked with three of them, adding our new "breakaway" halters to these beautiful horses. Due to their severe malnourishment and lack of hoof care when they arrived, it is imperative we work with the horses in order to trim their feet, inoculate for their spring shots, ensure they receive overall proper care and ready them for further training hoping to result in adopting them to good, loving homes in the future. These horses came to us in November, 2017 from the ISPMB rescue in South Dakota. They and over 800 others were suffering from starvation and neglect and were in dire need of rescue. As you can see in the pictures below, a little bit of love and care can go a long way in their rehabilitation. The picture on the left is of Mamacita, November, 2016; when she was still in South Dakota, the picture on the right is Mamacita on March 14, 2017. We invite you to come out to our 2017 Spring "Fun-Raiser" and meet these amazing Mustangs and the rest of our herd.

If you would like to sponsor a Mustang or make a donation to cover a portion of their ongoing training and rehabilitation, please call Angie at (520) 398-2814 or email angie@equinevoices.org.
Background and Update on the ISPMB Horses
On October 11, 2016, 810 horses owned by the International Society for the Protection of Mustangs and Burros (ISPMB) were impounded on their sanctuary in South Dakota by the court. These same horses were threatened to go to auction in December, 2016 which would have led to most of them getting into the slaughter pipeline. Many large organizations across the country stepped in and averted these horses from going to auction. A large scale rescue effort began in which we took in 5 of these mustangs, which was all the room we had at the time. Many others have found homes in sanctuaries and private homes. Just this week 10 more will be heading to Alaska, 6 to an eco-resort and the other 4 to a celebrity vet who has a show called Alaska Vet on Animal Planet. Unfortunately, there is a deadline looming for the remaining 500 plus horses who need homes. For a more complete story and ways we all can do a little to hopefully help a lot, please click here.
Arizona Gives Day is Fast Approaching on April 4, 2017

A collective day of giving and you don't have to be an Arizona resident to participate.

Help us win prizes to help the horses by donating this one time for Arizona Gives Day!

On this year's Arizona Gives Day, we would like to raise enough funds to finish our Training and Adoption Center and complete the web cams which are now under construction. Thank you for helping us help them! If you're afraid you will forget the big day, no problem. Click this link to set up your payment now. It won't process until April 4, 2017! https://www.azgives.org/index.php?section=organizations&action=newDonation_org&fwID=2759

We thank you for your donation. No matter how small, it will make the world of difference for the animals of Equine Voices!

Volunteers are needed for the March 18th event. Please contact Diane at az-hiker@cox.net.

Leave a Legacy: Gulliver & Friends Legacy Fund
Consider Equine Voices as your charity of choice and help make a difference in the lives of the horses today and beyond by designating Equine Voices in your estate planning.
Visit our website for more information and how to give.

"Gulliver's" Fan Club

For just $10.00 a month (.33 cents a day), you can support our Big Boy Gulliver, mascot of Equine Voices. Join Gulliver's Fan Club and help make a difference in Gulliver's life! You will receive a special sticker, VIP tour, a personal meeting with Gulliver and updates as to the happenings at the sanctuary. Can you spare just .33 cents a day or one cup of coffee? To join this special program, Click Here and a short ways down the homepage on the right is "Gulliver's" Fan Club Sign Up or contact us at info@equinevoices.org, call the main office at 520-398-2814 or go online and sign up today. It's easy, fun and you will make a huge difference in Gulliver's life!!

–Thank You "Gulliver"
Shop At Amazon And Help The Horses!
Shop at Amazon.com


"Gulliver" would like to invite you to shop at our partners programs and help the horses at the same time! By shopping online at Amazon, you will have the satisfaction of knowing that 10 percent of your purchases will go to the horses of Equine Voices. It's simple, quick and convenient and you never have to leave your home. Click Here and find the Amazon Icon on the top of the homepage, right after the GFAS logo. Or just click on the icons below.

Thank You as always, for your continued love & support, "Gulliver" and Friends

---
Gulliver Fan Club
If you love Gulliver and would like to support the horses at Equine Voices Rescue & Sanctuary, please join "Gulliver's Fan Club". For only $10/month, you can be part of helping Gulliver spread the word about the plight of the foals bred for the PMU industry.
Join The Gulliver Fan Club!

Sponsor a Horse
Sponsoring a horse is a wonderful way to help if you have limited time, space or finances and can't commit to a life time of horse care. With the sponsorship, you will receive a beautifully framed picture of the horse you've chosen and their story. For an annual sponsorship you will also receive a beautiful Cowboys Collectible horse hair key chain. Colors and styles may vary based on availability.
Click Here to Sponsor!
For more info contact us at info@equinevoices.org