Gulliver Fan Club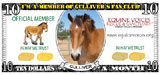 For only $10/month, you can help "Gulliver" spread the word about the plight of the foals bred for the PMU industry by joining the "Gulliver Fan Club"
Learn More...
Gulliver & Friends
Legacy Fund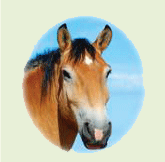 Consider Equine Voices as your charity of choice and help make a difference in the lives of the horses today and beyond.
Learn More...
Nicholas aka "Nick": Legacy Fund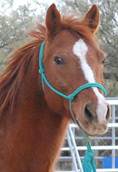 The Nick Legacy Fund has been created in Nick's memory to help us assist other horses like Nick. Our goal is to offer "over and above" medical services to horses who require special medical assistance.
Learn More...
Shop At Amazon And Help The Horses!




By shopping online at Amazon, 10% of your purchases will go to the horses of Equine Voices. It's simple, quick and convenient and you never have to leave your home. Find the Amazon Icon on the top right corner of the homepage, right after the Benefit Wines logo. Or use the icons above.
Shop from Gulliver's Wishlist on Amazon


By simply shopping for the horses, you can help Equine Voices by giving the horses what they need most. Gulliver's Sherpa, Nancy, will continue to update items needed for all the horses that reside at Equine Voices and those fostered by updating the list regularly.
Gulliver's Wishlist
Belle & Colby Are Looking For That
Special Someone To Adopt Or Sponsor Them
Belle and Colby are the last of the twelve burros that were recently rounded up by the BLM, in Pahrump, Nevada. Belle and Colby are looking for a sponsor or that perfect forever home. These sweet burros would make wonderful companions to other burros, horses or a human family. Belle is approximately four years old and Colby four months old. Belle & Colby are available for adoption or sponsorship.
| | |
| --- | --- |
| | |
"Belle & Colby" now reside at Equine Voices Rescue & Sanctuary with Gulliver and his friends and they are looking for that special someone. Won't you consider adopting or sponsoring this adorable pair and give them a forever loving home or help with their care?

If you would like to open your home or your heart to this beautiful pair of burros, please visit our website Adopt or Sponsor pages. To visit the sanctuary and meet Belle & Colby you can contact us at info@equinevoices.org or by calling 520-398-2814.

Click Here to visit our Adoption/Sponsor Horse Gallery to see all of our horses and burros that are available for adoption or in need of sponsorship.

"Belle & Colby" Thank you!

Fundraiser Event for NutritionFacts.org!

Come Unravel The Clues For Optimal Health with Dr. Michael Greger!

Sunday, March 29th, at The Loft Cinema, 3:00 pm
$20 per person. All Proceeds go to NutritionFacts.org
Click Here For Flyer

Join us in our fundraiser to support Dr. Greger and NutritionFacts.org, a leading provider of free online updates on the latest in nutrition research! NUTRITIONFACTS.ORG is a strictly non-commercial, science-based public service provided by Michael Greger, M.D. There are now hundreds of videos on more than a thousand topics, with new videos and articles uploaded every day.

Dr. Greger has SCOURED the world's scholarly literature on clinical nutrition and developed this new presentation based on the latest in CUTTING-EDGE RESEARCH exploring the role DIET MAY PLAY in preventing, arresting, and even reversing the leading causes of "OUR TOP 15 KILLERS".

Always an entertaining and interesting presenter, Dr. Greger is sure to leave you informed and uplifted. Please come and bring your friends and co-workers. If you can, please re-post this information on your social media channels and send it to any Health, Animal Welfare or Environmental groups and Meet-Ups you may be aware of.

Special Auction Opportunity!

Would you like to be the person to help MC this event and introduce Dr. Greger? We are trying to raise as much money as possible to support this wonderful organization and will be auctioning-off the opportunity to MC and Introduce Dr. Greger at this Fundraiser. Join in the fun by bidding for the opportunity to be the lucky one to introduce Dr. Greger. For additional information and to submit your bid, please contact: KathleenLohnes@cox.net

Come early to MEET, GREET and EAT with Dr. Greger, from 1pm to 3pm, before the presentation. Enjoy lunch or an early dinner with our food vendors and food trucks!

Calling All Of Our Phoenix Friends! If you know Dr. Greger, you know this event is worth the trip to Tucson. Dr. Greger has a large following in the Phoenix area, so please help to spread the word and plan attend with as many friends as you can fit in your vehicles!

Michael Greger M.D.
A founding member of the American College of Lifestyle Medicine, Michael Greger, MD, is a physician, author, and internationally recognized speaker on nutrition, food safety, and public health issues. He has lectured at the Conference on World Affairs, testified before Congress, appeared on The Dr. Oz Show and The Colbert Report, and was invited as an expert witness in the defense of Oprah Winfrey in the infamous "meat defamation" trial. He is a graduate of Cornell University School of Agriculture and Tufts University School of Medicine. Currently Dr. Greger serves as the Director of Public Health and Animal Agriculture at The Humane Society of the United States. Hundreds of his nutrition videos are freely available at NutritionFacts.org, with new videos and articles uploaded every day.

Federal Court Rules BLM Violated Law
in Wyoming Wild Horse Roundup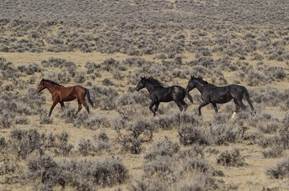 (Laramie, Wyo.) – Today U.S. District Court of Wyoming Chief Judge Nancy D. Freudenthal issued an order stating that the Bureau of Land Management (BLM) violated the National Environmental Policy Act (NEPA) when it conducted a massive "Checkerboard Roundup" last fall, during which 1,263 wild horses were permanently removed from their homes on the range in southwestern Wyoming.

The Court remanded the NEPA violation back to the BLM to "remedy the deficiencies" while at the same time denied Plaintiffs' claims that the BLM, in the Wyoming roundup, violated the Wild Free-Roaming Horses and Burros Act and the Federal Land Policy and Management Act (FLPMA).

In this case, the American Wild Horse Preservation Campaign (AWHPC), The Cloud Foundation, Return to Freedom and photographers Carol Walker and Kimerlee Curyl contended that the BLM violated federal law by proceeding with the roundup in the absence of any environmental analysis and public participation, and by reducing the populations in the Adobe Town, Salt Wells and Divide Basin Herd Management Areas below established "Appropriate" Management Levels. To read the rest of the article Click Here. Also or more information on the lawsuit, Click Here to visit the Cloud Foundation website.

Horse Slaughter and Rampant Violations Continue
Despite EU Ban on Mexican Horse Meat
CHICAGO, March 9, 2015 /PRNewswire-USNewswire/ -- Equine Welfare Alliance and Wild Horse Freedom Federation (EWA & WHFF) today released the second part of a two month investigation into the Mexican horse meat trade following a ban imposed on the meat by the European Union (EU). The ban that became effective January 15th, was imposed following Food and Veterinary Office (FVO) audits that found the meat unsafe for human consumption due to drug residues.
As if to emphasize the need for the EU ban, tests on Mexican horse meat found Ractophine on January 14th, then Isoxsuprine hydrochloride and Zilpaterol hydrochloride a few days later.
The two part investigation consisted of observation of the Eagle Pass border crossing in Texas where many horses are exported to slaughter in Mexico, and an exhaustive search of US, Mexican, EU and international trade records. Before the ban, 87% of the horses slaughtered in four EU approved plants in Mexico (105,406 in 2014) came from the US, and 78% of the meat from those horses was exported to the EU. Given these numbers, the flow of US horses to slaughter in Mexico was expected to dwindle after the deadline.
The investigators at the export pens found and reported multiple violations of the Commercial Transportation of Equines to Slaughter regulations [9CFR88]. Specifically, violations of the mandatory 6 hour offload rest period for the horses were noted. The investigators also observed one violation of a rejected blind horse, and they filmed a donkey being trampled in the back of a livestock trailer as it departed the pens. To read more of this article Click Here.


"Gulliver" & His Friends would like to wish the
following people a "Very Happy Birthday"!
Jerry Tucker, Cynthia Dagnal Myron, Linda Chapman, Barbara Schild, Angie Werner, Cassandra Ruiz, Jim McFarlin, Erika Limmer, Barbara Anne Willoughby and Annie Baker

Leave a Legacy: Gulliver & Friends Legacy Fund
Consider Equine Voices as your charity of choice and help make a difference in the lives of the horses today and beyond by designating Equine Voices in your estate planning.
Visit our website for more information and how to give.

"Gulliver's" Fan Club

For just $10.00 a month (.33 cents a day), you can support our Big Boy Gulliver, mascot of Equine Voices. Join Gulliver's Fan Club and help make a difference in Gulliver's life! You will receive a special sticker, VIP tour, a personal meeting with Gulliver and updates as to the happenings at the sanctuary. Can you spare just .33 cents a day or one cup of coffee? To join this special program, Click Here and a short ways down the homepage on the right is "Gulliver's" Fan Club Sign Up or contact us at info@equinevoices.org, call the main office at 520-398-2814 or go online and sign up today. It's easy, fun and you will make a huge difference in Gulliver's life!!

Thank You "Gulliver"
Shop At Amazon And Help The Horses!
Shop at Amazon.com

"Gulliver" would like to invite you to shop at our partners programs and help the horses at the same time! By shopping online at Amazon, you will have the satisfaction of knowing that 10 percent of your purchases will go to the horses of Equine Voices. It's simple, quick and convenient and you never have to leave your home. Click Here and find the Amazon Icon on the top of the homepage, right after the GFAS logo. Or just click on the icons below.
Thank You as always, for your continued love & support, "Gulliver" and Friends

Don't forget to check in with Equine Voices new Blog - "Ramblings from the Ranch"...
click here to check it out!
---
Gulliver Fan Club
If you love Gulliver and would like to support the horses at Equine Voices Rescue & Sanctuary, please join "Gulliver's Fan Club". For only $10/month, you can be part of helping Gulliver spread the word about the plight of the foals bred for the PMU industry.
Join The Gulliver Fan Club!

Sponsor a Horse
Sponsoring a horse is a wonderful way to help if you have limited time, space or finances and can't commit to a life time of horse care. With the sponsorship, you will receive a beautifully framed picture of the horse you've chosen and their story. For an annual sponsorship you will also receive a beautiful Cowboys Collectible horse hair key chain. Colors and styles may vary based on availability.
Click Here to Sponsor!
For more info contact us at info@equinevoices.org