Gulliver Fan Club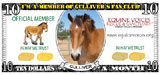 For only $10/month, you can help "Gulliver" spread the word about the plight of the foals bred for the PMU industry by joining the "Gulliver Fan Club"
Learn More...
Gulliver & Friends
Legacy Fund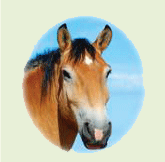 Consider Equine Voices as your charity of choice and help make a difference in the lives of the horses today and beyond.
Learn More...
Nicholas aka "Nick": Legacy Fund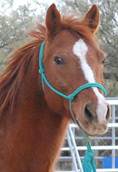 The Nick Legacy Fund has been created in Nick's memory to help us assist other horses like Nick. Our goal is to offer "over and above" medical services to horses who require special medical assistance.
Learn More...
Shop At Amazon And Help The Horses!




By shopping online at Amazon, 10% of your purchases will go to the horses of Equine Voices. It's simple, quick and convenient and you never have to leave your home. Find the Amazon Icon on the top right corner of the homepage, right after the Benefit Wines logo. Or use the icons above.
Shop from Gulliver's Wishlist on Amazon


By simply shopping for the horses, you can help Equine Voices by giving the horses what they need most. Please check out Gulliver's Wishlist to learn more.
Another Good Premarin Article





Mystic is Imploring You to Spread the Word about Premarin!


"Nothing has been, or ever will be, appealing or beneficial about the PMU industry and the Premarin family of drugs; they are clearly harbingers of death from both sides of the equation".

- JANE ALLIN

In searching the Internet we found the great quote above and another great article on Premarin. We will not stop spreading the word on Premarin and the newer versions of this drug that are all manufactured using Pregnant Mares Urine (PMU) also known as Conjugated Equine Estrogen. Equine has been removed from this description now but these products are still manufactured using horse pee. Please read the article here.
Join us for our 2017 Spring "Fun-Raiser" set for March 18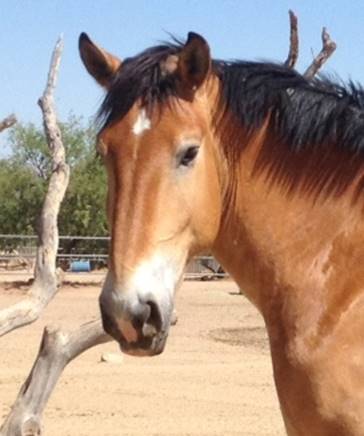 Mark your calendars!

Our 2017 Spring "Fun-Raiser" is set for
Saturday, March 18, 2017, 11 am - 4 pm

Suggested Donation $5 per adult. 18 and Under Free
Food Vendors, Local Artisans, and Local Non-Profits

Live Music from 1:00pm - 4:00pm
with Kevin Pakulis and Rancho Deluxe
(Music Sponsored by Generation Financial)

Lots of fun for the whole family! Please visit www.equinevoices.org for more information.
Linda Kohanov Presents The Heart of Evolution:
Exploring the Hidden History and Untapped Potential of the Human-Animal Bond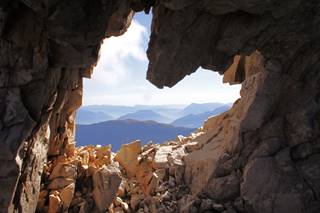 This Sunday!!! March 5, 2017
1 to 5 pm

$45 (Mention you are with Equine Voices and $10 of the class fee will be donated to Equine Voices. Your $10 gift is tax deductible)!

UUCGV Auditorium at Amado Territory
15 Country Line Rd.
Amado, AZ 85645

For more info and to register visit: http://eponaquest.com/workshop/heart-evolution/

(520) 455-5908
Arizona Gives Day is Fast Approaching on April 4, 2017

A collective day of giving and you don't have to be an Arizona resident to participate.

Stay tuned to find out how you can help us win prizes to help the horses!

On this year's Arizona Gives Day, we would like to raise enough funds to finish our Training and Adoption Center and complete the web cams which are now under construction. Thank you for helping us help them! If you're afraid you will forget the big day, no problem. Click this link to set up your payment now. It won't process until April 4, 2017! https://www.azgives.org/index.php?section=organizations&action=newDonation_org&fwID=2759

Volunteers are needed for the March 18th event. Please contact Diane at az-hiker@cox.net.



We want to wish a very Happy Birthday to Jerry Tucker, Tad Bird, Jared Neely, Cynthia Dagnal Myron, Susan Thompson, Jim McFarlin, Karen Morey, Barbara Schild, Erika Limmer, Barbara Willoughby, Ruth Walsh, and Annie Baker.

Leave a Legacy: Gulliver & Friends Legacy Fund
Consider Equine Voices as your charity of choice and help make a difference in the lives of the horses today and beyond by designating Equine Voices in your estate planning.
Visit our website for more information and how to give.

"Gulliver's" Fan Club

For just $10.00 a month (.33 cents a day), you can support our Big Boy Gulliver, mascot of Equine Voices. Join Gulliver's Fan Club and help make a difference in Gulliver's life! You will receive a special sticker, VIP tour, a personal meeting with Gulliver and updates as to the happenings at the sanctuary. Can you spare just .33 cents a day or one cup of coffee? To join this special program, Click Here and a short ways down the homepage on the right is "Gulliver's" Fan Club Sign Up or contact us at info@equinevoices.org, call the main office at 520-398-2814 or go online and sign up today. It's easy, fun and you will make a huge difference in Gulliver's life!!

–Thank You "Gulliver"
Shop At Amazon And Help The Horses!
Shop at Amazon.com


"Gulliver" would like to invite you to shop at our partners programs and help the horses at the same time! By shopping online at Amazon, you will have the satisfaction of knowing that 10 percent of your purchases will go to the horses of Equine Voices. It's simple, quick and convenient and you never have to leave your home. Click Here and find the Amazon Icon on the top of the homepage, right after the GFAS logo. Or just click on the icons below.

Thank You as always, for your continued love & support, "Gulliver" and Friends

---
Gulliver Fan Club
If you love Gulliver and would like to support the horses at Equine Voices Rescue & Sanctuary, please join "Gulliver's Fan Club". For only $10/month, you can be part of helping Gulliver spread the word about the plight of the foals bred for the PMU industry.
Join The Gulliver Fan Club!

Sponsor a Horse
Sponsoring a horse is a wonderful way to help if you have limited time, space or finances and can't commit to a life time of horse care. With the sponsorship, you will receive a beautifully framed picture of the horse you've chosen and their story. For an annual sponsorship you will also receive a beautiful Cowboys Collectible horse hair key chain. Colors and styles may vary based on availability.
Click Here to Sponsor!
For more info contact us at info@equinevoices.org