Gulliver Fan Club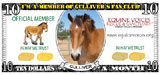 For only $10/month, you can help "Gulliver" spread the word about the plight of the foals bred for the PMU industry by joining the "Gulliver Fan Club"
Learn More...
Gulliver & Friends
Legacy Fund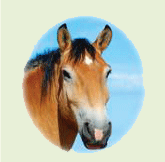 Consider Equine Voices as your charity of choice and help make a difference in the lives of the horses today and beyond.
Learn More...
Nicholas aka "Nick": Legacy Fund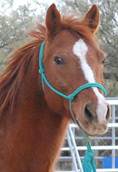 The Nick Legacy Fund has been created in Nick's memory to help us assist other horses like Nick. Our goal is to offer "over and above" medical services to horses who require special medical assistance.
Learn More...
Shop At Amazon And Help The Horses!




By shopping online at Amazon, 10% of your purchases will go to the horses of Equine Voices. It's simple, quick and convenient and you never have to leave your home. Find the Amazon Icon on the top right corner of the homepage, right after the Benefit Wines logo. Or use the icons above.
Shop from Gulliver's Wishlist on Amazon


By simply shopping for the horses, you can help Equine Voices by giving the horses what they need most. Please check out Gulliver's Wishlist to learn more.
Successful Adoption



A note from Caitlin, Mocha's adopter:

Thank you so much for wishing mocha and I good luck!! We had so much fun and mocha was better than I ever thought she would be at her first time staying somewhere over night and for 3 nights!! She was an absolute angel I couldn't have asked for her to be better! She absolutely loved all the attention from all the families that walked by and visited with her especially the little kids she's so gentle with them! She was absolutely amazing when I showed her, showmanship we our first class we did (which is an in hand pattern) and she did amazing she was so calm with all the pop up tents, a ton of people and big trucks that sprayed out water. I couldn't have been more proud but to top that off she turned around and won the overall trophy for beginner western showmanship! It may not have been a big deal to others but it meant the world to me because of how hard we have worked to get to this point! Of course I cried tears of joy because I didn't expect her to try this hard for me especially since it was only her second time ever being at the fairgrounds! She was also really good for our beginner western pleasure class (you just go in a circle walking, trotting and loping). She was a little more alert in this class because it was only her third time riding in an arena with other horses but she did amazing and did everything I asked her to do! We won a red in this class! (The judge had a hard time placing this class so she gave out several second places). I'm extremely proud of her I wish you and Karen were there to see her show but I have sent a separate email with some pictures and videos for you guys! Unfortunately, we forgot the camera so they are not super clear.


More on the Havasupai Horses



Last week we informed you of the situation with the horses and mules in the Grand Canyon. George Knapp, Emmy Award Winner with "Las Vegas Now", did a two-part investigation into the situation.

To read the articles click here and here.

WARNING - Some graphic photos not suitable for all audiences. Stay tuned for more about our mission to help the Havasupai horses and mules in the canyon.

To contribute to the HSUS fund to help the pack horses, mules and donkeys of Havasupai, please visit http://www.arizonacoalitionforequines.org/how-to-help/help-havasupai-horses/

2017 Millions For Tucson Raffle



This year Jim Click has changed the prize for the raffle, in fact, there are actually 3!

The Grand Prize: a 2017 Ford Explorer Platinum,
2nd Prize: 2 round-trip, 1st class airline tickets to anywhere in the world,
3rd Prize: $5,000 Cash.

Tickets for this raffle are $25 each or 5 for $100. For more information click here or call Angie in the office at 520-398-2814 or email angie@equinevoices.org

Anna Twinney is Coming Back!



August 26 - September 1, 2017

Join Anna Twinney for her Simple Solutions - A Week of Advanced Horsemanship class right here at Equine Voices! Early bird price for this amazing week is $1,497 until July 1, 2017. After July 1st, the cost for this amazing week of working with the Equine Voices rescued horses is $1,697 . (Travel, accommodations, and food are NOT included).

Please visit http://www.reachouttohorses.com/ttt.html#simple for more information and/or to sign up. For places to stay near Equine Voices, please contact Angie at angie@equinevoices.org or call (520) 398-2814.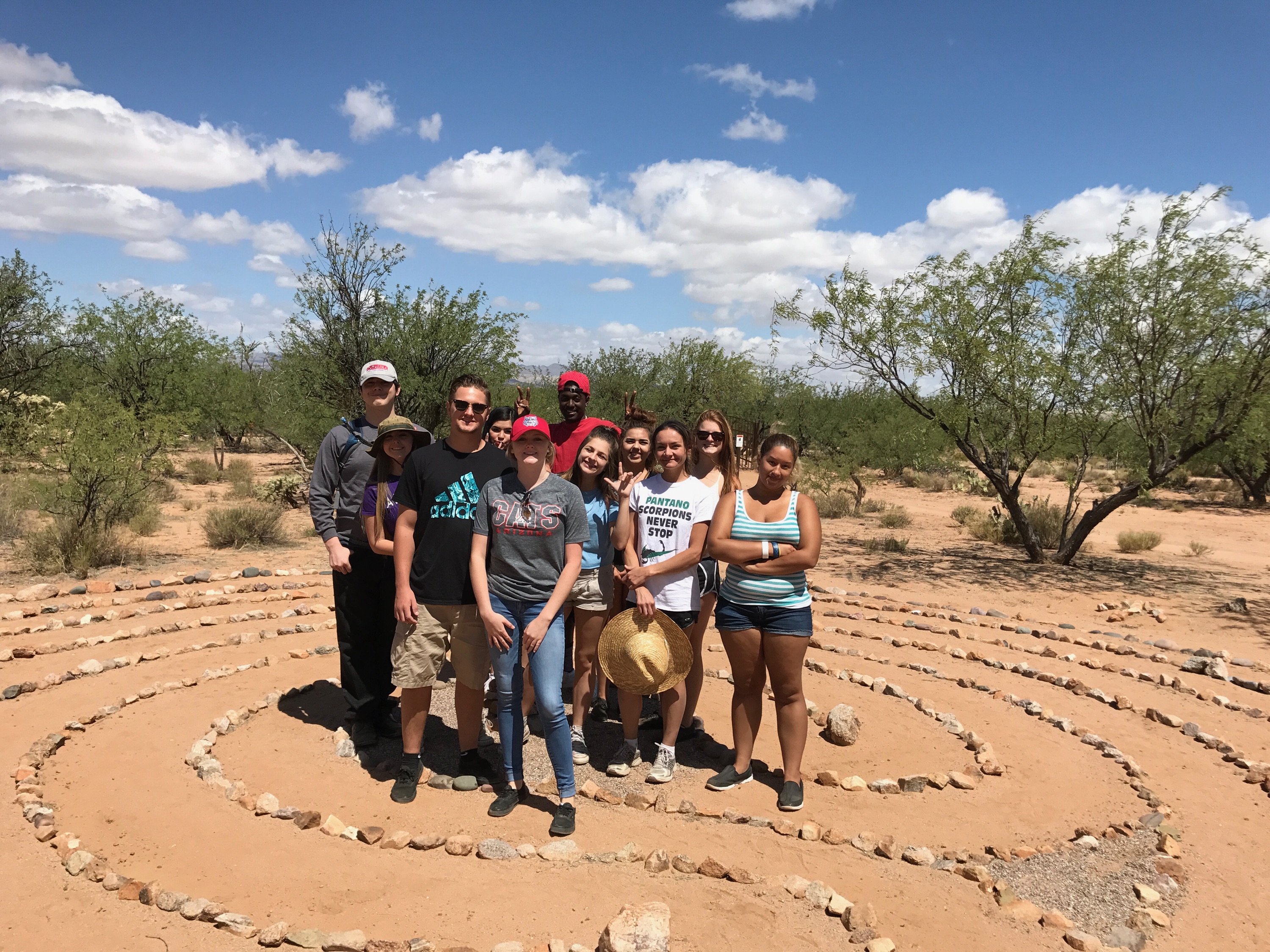 We want to give a very big

THANK YOU

On May 16, 2017, eleven students, from Tucson's Pantano High School led by teacher Michelle Lesko enjoyed a day of volunteering at Equine Voices Rescue & Sanctuary. They did an amazing job cleaning the burro pen, beautifying the training and adoption center and cleaning the hay barn in preparation for our next load of hay. Once all the work was done, they enjoyed learning how to halter and groom Ben, Spirit, Desert Breeze and Blossom. The horses enjoyed the attention as much as the student volunteers enjoyed giving it! Thank you Michelle for organizing a wonderful day for the high school students and us!

Leave a Legacy: Gulliver & Friends Legacy Fund
Consider Equine Voices as your charity of choice and help make a difference in the lives of the horses today and beyond by designating Equine Voices in your estate planning.
Visit our website for more information and how to give.

"Gulliver's" Fan Club

For just $10.00 a month (.33 cents a day), you can support our Big Boy Gulliver, mascot of Equine Voices. Join Gulliver's Fan Club and help make a difference in Gulliver's life! You will receive a special sticker, VIP tour, a personal meeting with Gulliver and updates as to the happenings at the sanctuary. Can you spare just .33 cents a day or one cup of coffee? To join this special program, Click Here and a short ways down the homepage on the right is "Gulliver's" Fan Club Sign Up or contact us at info@equinevoices.org, call the main office at 520-398-2814 or go online and sign up today. It's easy, fun and you will make a huge difference in Gulliver's life!!

–Thank You "Gulliver"
Shop At Amazon And Help The Horses!
Shop at Amazon.com


"Gulliver" would like to invite you to shop at our partners programs and help the horses at the same time! By shopping online at Amazon, you will have the satisfaction of knowing that 10 percent of your purchases will go to the horses of Equine Voices. It's simple, quick and convenient and you never have to leave your home. Click Here and find the Amazon Icon on the top of the homepage, right after the GFAS logo. Or just click on the icons below.

Thank You as always, for your continued love & support, "Gulliver" and Friends

---
Gulliver Fan Club
If you love Gulliver and would like to support the horses at Equine Voices Rescue & Sanctuary, please join "Gulliver's Fan Club". For only $10/month, you can be part of helping Gulliver spread the word about the plight of the foals bred for the PMU industry.
Join The Gulliver Fan Club!

Sponsor a Horse
Sponsoring a horse is a wonderful way to help if you have limited time, space or finances and can't commit to a life time of horse care. With the sponsorship, you will receive a beautifully framed picture of the horse you've chosen and their story. For an annual sponsorship you will also receive a beautiful Cowboys Collectible horse hair key chain. Colors and styles may vary based on availability.
Click Here to Sponsor!
For more info contact us at info@equinevoices.org