Gulliver Fan Club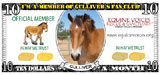 For only $10/month, you can help "Gulliver" spread the word about the plight of the foals bred for the PMU industry by joining the "Gulliver Fan Club"
Learn More...
Gulliver & Friends
Legacy Fund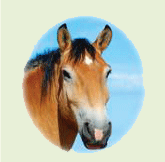 Consider Equine Voices as your charity of choice and help make a difference in the lives of the horses today and beyond.
Learn More...
Nicholas aka "Nick": Legacy Fund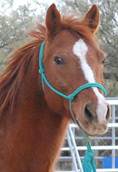 The Nick Legacy Fund has been created in Nick's memory to help us assist other horses like Nick. Our goal is to offer "over and above" medical services to horses who require special medical assistance.
Learn More...
Shop At Amazon And Help The Horses!




By shopping online at Amazon, 10% of your purchases will go to the horses of Equine Voices. It's simple, quick and convenient and you never have to leave your home. Find the Amazon Icon on the top right corner of the homepage, right after the Benefit Wines logo. Or use the icons above.
Shop from Gulliver's Wishlist on Amazon


By simply shopping for the horses, you can help Equine Voices by giving the horses what they need most. Gulliver's Sherpa, Nancy, will continue to update items needed for all the horses that reside at Equine Voices and those fostered by updating the list regularly.
Gulliver's Wishlist
Paloma Finds a New Home
Paloma, one of the wild burros from our 2013 Burro Rescue has been adopted by Sarah Wille of Tucson, Arizona. She had the following words to share with us about this experience:

Week One: Burro Adoption

The excitement was electric…Karen was on her way to deliver my newly adopted burro. But I also felt an overwhelming sense of responsibility for this "never been touched" wild burro for which I was making a commitment.

Of course I assumed that my two horses, a mare and a gelding, would have the same "love at first sight" feeling I did when I first saw Paloma. Not so much!

After a week of pacing, neighing and pawing though, I can say everyone is calm and happy and well adjusted. As you can see from the pictures, my mare and Paloma have bonded. Paloma follows her around, they lay down together, and Scout watches close by.

Paloma is also fascinated by my Yorkie too!

I haven't been able to touch Paloma yet but when I feed her in the morning I sit in a chair a few feet away and she feels comfortable with me close by.

Looking forward to week two!




Paloma saying Goodbye to Bindi Sue and Kona

Thank you Sarah and enjoy this sweet burro. Her friends Bindi Sue and Kona are doing just great back here at Equine Voices. They have a new burro habitat where they can run free on the new five acres.
2015 Mustang Raffle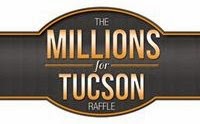 We still have tickets for the
2015 Ford Mustang 50th Anniversary Edition
The Jim Click Automotive Team is presenting a new 2015 Ford Mustang, 50th Anniversary Edition as a featured prize to Greater Tucson area based 501(c)3 non-profit organizations to raffle off to help raise millions of dollars. The approximate value of this Mustang is $48,190.00. Equine Voices has registered for this raffle to help equines in our care. The best part of this is that we get to keep 100% of all the proceeds for the raffle tickets we sell. To purchase your tickets contact our office at 520-398-2814 or email Angie at angie@equinevoices.org.The number of tickets are limited so purchase now for a chance to win this beautiful car!

Tickets are $25 each or 5 for $100

Click Here to read the attached flyer for the terms, conditions and guidelines when purchasing your tickets. We appreciate your continued support for Equine Voices Rescue & Sanctuary.

Update From The Cloud Foundation:
Please Comment on BLM's Proposed Removal of Young Pryor Mustangs by June 6, 2015

THE CLOUD FOUNDATION URGES YOU TO TAKE ACTION!

Background. The Pryor Mountain Wild Horse Range (PMWHR is a spectacular wilderness but a high percentage of the 39,651 acres is rocky and unproductive for grazing. The herd now exceeds 160 adult horses. Without range expansion which TCF actively pursues, there must be some limited removals to ensure that the range continues to support the herd. There are no livestock on the range. The BLM is seeking your comments on their proposal to remove "up to 25" young horses from the range starting this year.

Because BLM's email system is inadequate to accept large volumes of correspondence they request that you send a snail mail letter. Please formulate a polite letter in your own words. Here are some points to make:

• Strongly Encourage BLM to adopt Alternative A, which calls for small, incremental removals as opposed to one large removal. Alternative A comes in response to suggestions made by responders to the Scoping document.

• Ask that a time limit of three years be placed on these small removals, then assess whether further removals are needed based on the new PZP protocols as well as unpredictable limiting factors (i.e. weather/predation).

• Remove no more than 6-10 young animals in any one year, so all the horses removed will have the opportunity to find good homes and the fragile genetics of this unique Spanish herd are not placed in jeopardy.

• Do not eliminate the yearlings from the removal protocol. Yearlings are traditionally the most easily adopted, and adapt more readily to a domestic setting. Spreading the limited removals over mainly the yearling and two-year old quadrants will ensure that no unique animals will be removed and that the horses will be more likely to find homes and successfully adapt to a domestic life.

• Remove as few three year-old as possible. Many three year-old fillies are settling in to life with their new bands and most three year-old males have become bachelor stallions, honing the skills they will need to one day win a mare. Because of this and their age, three year-olds typically require more time and expertise to gentle and train than most yearlings and two year-olds.

• Do not remove any young horse that threatens the loss of a genetic line.

• Do not remove any young horse that threatens the loss of a color. Encore is a low priority based on her sex and color. Mato Ska is the only blaze-faced roan that has ever been born on the Pryor Mountains to our knowledge. Palominos, Blue Roans and Buckskins are rare colors that must be preserved.

• Please acknowledge that we appreciate being listened to!

Send your letter postmarked by June 6 to:

BLM Billings Field Office
Attn: Jared Bybee
5001 Southgate Drive
Billings, Mt. 59101-4669

For More Information call Jared Bybee: 406-896-5223
Environmental Assessment
BLM Press Release
TCF Action Alert on Scoping Notice

Tell BLM to Leave Oregon Mustangs on the Range!

The Bureau of Land Management (BLM) is planning a roundup of wild horses living in the Cold Springs Herd Management Area (HMA) in remote eastern Oregon. Although the agency plans to utilize the PZP birth control vaccine to humanely reduce population growth, it also intends to remove as many as 186 horses from their homes on the range, and to reduce the Cold Springs wild horse population to just 75 - a number that is much too small to maintain the genetic diversity and viability of this herd. The BLM needs to hear from YOU to demand equitable and humane alternatives to the large-scale removal of wild horses from their homes on the range. Please take action today!

Just click this link to TAKE ACTION NOW!


We just want to say "Thank you" to all of our awesome volunteers!!

Leave a Legacy: Gulliver & Friends Legacy Fund
Consider Equine Voices as your charity of choice and help make a difference in the lives of the horses today and beyond by designating Equine Voices in your estate planning.
Visit our website for more information and how to give.

"Gulliver's" Fan Club

For just $10.00 a month (.33 cents a day), you can support our Big Boy Gulliver, mascot of Equine Voices. Join Gulliver's Fan Club and help make a difference in Gulliver's life! You will receive a special sticker, VIP tour, a personal meeting with Gulliver and updates as to the happenings at the sanctuary. Can you spare just .33 cents a day or one cup of coffee? To join this special program, Click Here and a short ways down the homepage on the right is "Gulliver's" Fan Club Sign Up or contact us at info@equinevoices.org, call the main office at 520-398-2814 or go online and sign up today. It's easy, fun and you will make a huge difference in Gulliver's life!!

Thank You "Gulliver"
Shop At Amazon And Help The Horses!
Shop at Amazon.com

"Gulliver" would like to invite you to shop at our partners programs and help the horses at the same time! By shopping online at Amazon, you will have the satisfaction of knowing that 10 percent of your purchases will go to the horses of Equine Voices. It's simple, quick and convenient and you never have to leave your home. Click Here and find the Amazon Icon on the top of the homepage, right after the GFAS logo. Or just click on the icons below.
Thank You as always, for your continued love & support, "Gulliver" and Friends

Don't forget to check in with Equine Voices new Blog - "Ramblings from the Ranch"...
click here to check it out!
---
Gulliver Fan Club
If you love Gulliver and would like to support the horses at Equine Voices Rescue & Sanctuary, please join "Gulliver's Fan Club". For only $10/month, you can be part of helping Gulliver spread the word about the plight of the foals bred for the PMU industry.
Join The Gulliver Fan Club!

Sponsor a Horse
Sponsoring a horse is a wonderful way to help if you have limited time, space or finances and can't commit to a life time of horse care. With the sponsorship, you will receive a beautifully framed picture of the horse you've chosen and their story. For an annual sponsorship you will also receive a beautiful Cowboys Collectible horse hair key chain. Colors and styles may vary based on availability.
Click Here to Sponsor!
For more info contact us at info@equinevoices.org