Eclipz Is Looking For That Special Someone
To Adopt Or Sponsor Him

I am one of the foals that were rescued from a former PMU farm in Canada. I live at Equine Voices Rescue & Sanctuary with Gulliver and his friends. I am looking for that special someone that would like to adopt or sponsor me.

I graduated

from Anna Twinney's Foal Gentling Clinic in Feb 2012.
If you would like to adopt or sponsor Eclipz, please visit our website adoption page by Clicking Here or our sponsor page by Clicking Here. To visit the sanctuary and meet Eclipz you can contact us at info@ equinevoices.org or by calling 520-398-9312.

TOTAL REMOVAL OF HISTORIC COLORADO MUSTANG HERD DENIED FEDERAL JUDGE ALLOWS ONLY PARTIAL REMOVALS AND CAUTIONS BLM

DENVER, Colo. (July 4, 2012) — Yesterday in a telephone meeting with the Federal Court, the Bureau of Land Management (BLM) was given the go-ahead to remove only a portion of the wild horses in the West Douglas Herd on Colorado's Western Slope. BLM's Environmental Assessment (EA) stated they would remove horses both inside and outside the herd area. The Honorable Judge Collyer limited BLM's removals to only 40-50 horses. BLM's environmental documents contended were "in danger," from drought. To read more of this article Click Here. To make a donation and support the Cloud Foundation Click Here.

An Equine Independence Day Speech
by Jerry Finch of Habitat for Horses
Independence Day

Once again, Americans gather together to celebrate our hard fought independence. Fireworks, speeches, small parades and BBQ all offer a gentle reminder of what we have vs. what might have been if not for a few very courageous men and women that stood up against what they believed was wrong. The forces gathered, the battles were fought and, many years later, we celebrate. Probably not one in ten have any clue about who we fought against or why. It doesn't seem to matter anymore. It's a paid day off.

CNN had a "man on the street" survey today, asking questions of folks walking the streets of New York. Of ten, only five knew the head of the Executive Branch. Ten were able to identify Charlie Sheen, but only two knew Nancy Pelosi. For your own entertainment, ask a bunch of kids independently what countries surround the United States. Ask them what oceans touch our coast.

Best answer for, "Why is Benjamin Franklin famous?" "He's on the $100 bill!"

The House and the Senate are empty tomorrow, but picture, if you will, what a horse would say, if a horse could say anything, when invited to speak before our Representatives, those men and women elected to be our voice in making the laws of this great country. For those of you who have been around awhile, this is a repeat. Notice that nothing has changed.

Nothing. Eighty percent of the citizens of this country want horse slaughter to stop. Does that matter to them?

These are the words of that magnificent, talking horse:

I do not know why you have asked me to speak here today, nor do I understand what you have asked me to represent in the celebration of your Independence Day. You celebrate freedom and justice, reflected in your Declaration of Independence, but that paper does not apply to me, or to any other animal that shares this earth with you.

For your sake, I am pleased that you have reached such high levels of freedom. Would that sole document reflect your outlook for horses as for humans, I would be first to celebrate with you. Sadly, such is not the case, for horses are not included, nor are the safeties and securities granted to you held in common with those of us who have helped you build this great nation. This Fourth of July is yours, not mine. As you celebrate, I must mourn for the loss of millions of my kind to your lust for power and money.

To halter me, tie a lead rope on me and pull me into this magnificent hall to speak of your freedom is once again a sample of your inhumane treatment and a mockery to the justice of which you are so proud. You, who have thrown the bodies of dead horses in stacks that reach to the heavens, ask one of us to tell you of the glories of America? I think not. To read the remaining words of that magnificent, talking horse Click Here.

Sixth Annual "Equine Voices Wine & Dine Gala"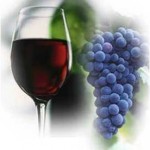 When: October 28, 2012
4:00 pm Registration
Followed By Cocktail Hours / Concurrent Silent Auction
Music by Larry Redhouse
6:00 PM Three Course Sit Down Dinner
* Live Auction with Auctioneer Letitia Frye *

Where: The Historic Arizona Inn
2200 East Elm St.
Tucson, AZ 85719
520-325-1541
www.arizonainn.com

What: Join us for special evening out that will truly make a difference in the lives of the horses.


Great local/national/international wine and beer tasting from such vineyards and breweries as Kief Joshua Vineyards, Santa Fe Brewing Co., Young's Market Co. and special Equine Voices Wines with label designed by artist Allan Mardon and bottled by Fallbrook Winery located in Fallbrook, California.
Hosted bar
Complimentary wine glass

Hors D'oeuvres
Three course meal
Live auction by Leticia Frye
Silent auction
Raffle
Gulliver's store and more!
Tickets are limited, reserve now!
For more information, reservations or to donate for the silent or live auctions , please contact us at 520-398-2814 or email at info@equinevoices.org. If you would like you can purchase tickets via PayPal on our Upcoming Events page by Clicking Here.
$150 per person - *Cocktail Attire*
Leave a Legacy: Gulliver & Friends Legacy Fund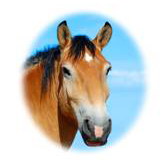 Consider Equine Voices as your charity of choice and help make a difference in the lives of the horses today and beyond by designating Equine Voices in your estate plan. Click Here to visit our website for more information and how to give.

"Gulliver's" Fan Club
For just $10.00 a month (.33 cents a day), you can support our Big Boy Gulliver, mascot of Equine Voices. Join Gulliver's Fan Club and help make a difference in Gulliver's life! You will receive a special sticker, VIP tour, a personal meeting with Gulliver and updates as to the happenings at the sanctuary. Can you spare just .33 cents a day or one cup of coffee? To join this special program, Click Here and a short ways down the homepage on the right is "Gulliver's" Fan Club Sign Up or contact us at info@equinevoices.org, call the main office at 520-398-2814 or go online and sign up today. It's easy, fun and you will make a huge difference in Gulliver's life!!

Thank You "Gulliver"
Shop At Amazon And Help The Horses!
Shop at Amazon.com

"Gulliver" would like to invite you to shop at our partners programs and help the horses at the same time! By shopping online at Amazon, you will have the satisfaction of knowing that 10 percent of your purchases will go to the horses of Equine Voices. It's simple, quick and convenient and you never have to leave your home. Click Here and find the Amazon Icon on the top of the homepage, right after the GFAS logo. Or just click on the icons below.
Thank You as always, for your continued love & support, "Gulliver" and Friends

Don't forget to check in with Equine Voices new Blog - "Ramblings from the Ranch"...
click here to check it out!
---
Gulliver Fan Club
If you love Gulliver and would like to support the horses at Equine Voices Rescue & Sanctuary, please join "Gulliver's Fan Club". For only $10/month, you can be part of helping Gulliver spread the word about the plight of the foals bred for the PMU industry.
Join The Gulliver Fan Club!

Sponsor a Horse
Sponsoring a horse is a wonderful way to help if you have limited time, space or finances and can't commit to a life time of horse care. With the sponsorship, you will receive a beautifully framed picture of the horse you've chosen and their story. For an annual sponsorship you will also receive a beautiful Cowboys Collectible horse hair key chain. Colors and styles may vary based on availability.
Click Here to Sponsor!
For more info contact us at info@equinevoices.org