Gulliver Fan Club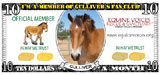 If you love Gulliver and would like to support the horses at Equine Voices Rescue & Sanctuary, please join "Gulliver's Fan Club". For only $10/month, you can be part of helping Gulliver spread the word about the plight of the foals bred for the PMU industry.
Join The Gulliver Fan Club!
Sponsor A Horse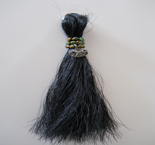 For those of you who can't adopt, why not consider sponsoring one of Equine Voices' horses. For only $50/month you can help feed one of these amazing horses. You will receive his/her photo, story and handmade key chain from his/her tail.
Join now!