Gulliver Fan Club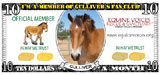 For only $10/month, you can help "Gulliver" spread the word about the plight of the foals bred for the PMU industry by joining the "Gulliver Fan Club"
Learn More...
Gulliver & Friends
Legacy Fund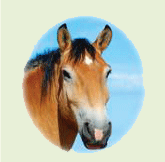 Consider Equine Voices as your charity of choice and help make a difference in the lives of the horses today and beyond.
Learn More...
Nicholas aka "Nick": Legacy Fund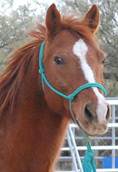 The Nick Legacy Fund has been created in Nick's memory to help us assist other horses like Nick. Our goal is to offer "over and above" medical services to horses who require special medical assistance.
Learn More...
Shop At Amazon And Help The Horses!




By shopping online at Amazon, 10% of your purchases will go to the horses of Equine Voices. It's simple, quick and convenient and you never have to leave your home. Find the Amazon Icon on the top right corner of the homepage, right after the Benefit Wines logo. Or use the icons above.
Shop from Gulliver's Wishlist on Amazon


By simply shopping for the horses, you can help Equine Voices by giving the horses what they need most. Gulliver's Sherpa, Nancy, will continue to update items needed for all the horses that reside at Equine Voices and those fostered by updating the list regularly.
Gulliver's Wishlist
Meet Rosie Our Latest Rescue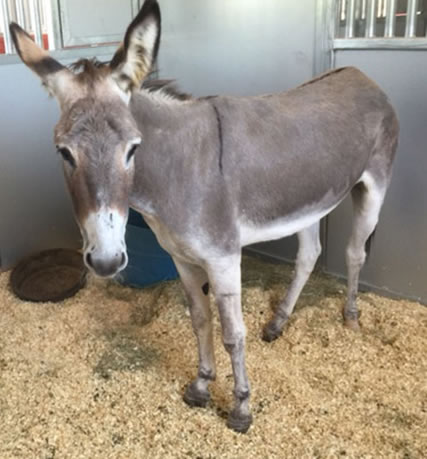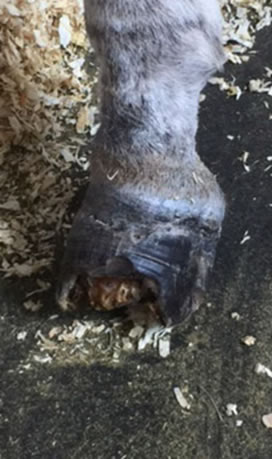 Rosie is one very lucky burro. She was rescued by Celine Myers of Ark Watch Foundation from a feedlot in Texas right before she and her baby "Bunny" were going to be shipped to slaughter. The feedlot was filled with other pregnant Jennies and Jennies that had already foaled. Rosie suffered from severe abcsesses in all four of her feet. The left rear was the worst one. Rosie's baby, "Bunny", died shortly after her rescue. Rosie spent seven weeks at a vet clinic in Texas where she was treated every day. Rosie arrived at Equine Voices on August 10th, and will be a sanctuary burro. Once she is healed, she will be integrated with Bindi Sue and Kona, and live her life in our new burro habitat. We are looking for sponsors to help us feed and care for Rosie. Won't you consider sponsoring her? To read Rosie's full story please click here.
BLM Plans Annihilation of Colorado's Historic West Douglas Wild Horse Herd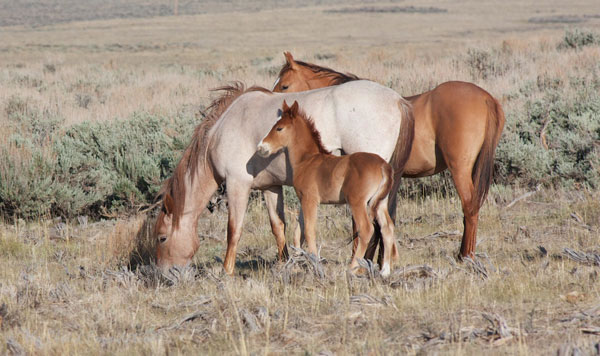 Colorado Springs, CO (August 12, 2015) – "Mustangs inhabited the West Douglas Herd Area (WDHA) long before Colorado was even a territory, let alone a state," stated Toni Moore, Board Member of The Cloud Foundation (TCF). In their Sept. 1, 1776 diary entry Spanish Explorer-Priests Dominguez and Escalante wrote about meeting Ute Indians riding horses in these valleys: "We set out from San Ramón toward the north, and having traveled three leagues through small valleys with abundant pasturage and thick groves of dwarf oak, we met about 80 Yutas [Utes] all on good horses, most of them being from the rancheria to which we were going."

For decades the Bureau of Land Management (BLM) has attempted to obliterate this historic herd that has been in the area since long before the arrival of settlers and ranchers, claiming "wild horses that reside in the WDHA are impacting the landscape and the ability to maintain a thriving, natural ecological balance."

The BLM estimates a population of 291 wild horses within the WDHA and an additional 74 horses outside the WDHA boundaries. In comparison, the BLM Rangeland Administration System indicates as many as 1158 cow/calf pairs inhabit the area from November through June, dwarfing the wild horse population.

"The owners of these cattle pay the government $1.69 per cow/calf pair per month. At the most, the BLM receives $15,656," Moore states. "The Federal Livestock Grazing Program costs American taxpayers $123 million yearly." Removing the cattle would actually save taxpayers money. The planned helicopter removal of wild horses will cost nearly 10 times more than the revenues received from livestock grazers. "The continual damage to the land from cattle and sheep grazing and the yearly drain on taxpayers who foot the bill for welfare ranching has to stop," Moore concludes.

BLM's Jan. 2015 Environmental Assessment, states "that all wild horses within or adjacent to the WDHA meet the statutory definition of excess animals, and therefore, consistent with the authority provided in 16 USC § 1333 (b) (2), the BLM shall immediately remove excess animals from the range." This would reduce wild horse herds in Colorado to four, and the number of horses to 1150, compared to the many thousands of mustangs that once roamed the state.

"We have battled the destruction of this historic herd in the courts for decades," stated Ginger Kathrens, Volunteer Executive Director of TCF, a Colorado based non-profit which advocates for the protection and preservation of wild horses on public lands. "As recently as 2009 the courts ruled against the BLM when District Court Judge Collyer enjoined the BLM from removing any wild horses from the herd," she states. "BLM's historic scapegoating of wild horses is a smoke screen," continued Kathrens. "Western rangeland damage is caused by millions of head of privately-owned livestock, not our publically owned and theoretically protected wild horses."

"Grazing of livestock on public lands is considered a privilege, not a right, and permits can be reduced or revoked per BLM Regulations (43 CFR § 4710.5)." mentions Paula Todd King, Communications Director for TCF. "Until the BLM finds the courage to address the real culprit – an overpopulation of welfare livestock – our historic wild horse herds will continue to be managed to extinction."
2015 Wine and Dine Gala

The date for the 2015 Wine and Dine Gala is fast approaching, November 8, 2015; please mark your calendars. We look forward to this being another successful event but in order to do that, we need your help in the following ways:

• Volunteers
• Donations for our Live and Silent Auctions
• Ice Sculpture
• Sponsors for Gulliver Wine, Music, and to defray the cost of our live auctioneer, Letitia Frye

Please contact Angie in the office to sign up for any of the above. angie@equinevoices.org, Phone: 520-398-2814

Thank you for helping us make this a very special event.




TIME IS RUNNING OUT!!!
2015 Mustang Raffle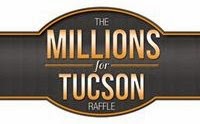 We still have tickets for the
2015 Ford Mustang 50th Anniversary Edition
The Jim Click Automotive Team is presenting a new 2015 Ford Mustang, 50th Anniversary Edition as a featured prize to Greater Tucson area based 501(c)3 non-profit organizations to raffle off to help raise millions of dollars. The approximate value of this Mustang is $48,190.00. Equine Voices has registered for this raffle to help equines in our care. The best part of this is that we get to keep 100% of all the proceeds for the raffle tickets we sell. To purchase your tickets contact our office at 520-398-2814 or email Angie at angie@equinevoices.org.The number of tickets are limited so purchase now for a chance to win this beautiful car!

Tickets are $25 each or 5 for $100

Click Here to read the attached flyer for the terms, conditions and guidelines when purchasing your tickets. We appreciate your continued support for Equine Voices Rescue & Sanctuary.


We just want our volunteers to know how awesome they are!!!

Leave a Legacy: Gulliver & Friends Legacy Fund
Consider Equine Voices as your charity of choice and help make a difference in the lives of the horses today and beyond by designating Equine Voices in your estate planning.
Visit our website for more information and how to give.

"Gulliver's" Fan Club

For just $10.00 a month (.33 cents a day), you can support our Big Boy Gulliver, mascot of Equine Voices. Join Gulliver's Fan Club and help make a difference in Gulliver's life! You will receive a special sticker, VIP tour, a personal meeting with Gulliver and updates as to the happenings at the sanctuary. Can you spare just .33 cents a day or one cup of coffee? To join this special program, Click Here and a short ways down the homepage on the right is "Gulliver's" Fan Club Sign Up or contact us at info@equinevoices.org, call the main office at 520-398-2814 or go online and sign up today. It's easy, fun and you will make a huge difference in Gulliver's life!!

Thank You "Gulliver"
Shop At Amazon And Help The Horses!
Shop at Amazon.com

"Gulliver" would like to invite you to shop at our partners programs and help the horses at the same time! By shopping online at Amazon, you will have the satisfaction of knowing that 10 percent of your purchases will go to the horses of Equine Voices. It's simple, quick and convenient and you never have to leave your home. Click Here and find the Amazon Icon on the top of the homepage, right after the GFAS logo. Or just click on the icons below.
Thank You as always, for your continued love & support, "Gulliver" and Friends

Don't forget to check in with Equine Voices new Blog - "Ramblings from the Ranch"...
click here to check it out!
---
Gulliver Fan Club
If you love Gulliver and would like to support the horses at Equine Voices Rescue & Sanctuary, please join "Gulliver's Fan Club". For only $10/month, you can be part of helping Gulliver spread the word about the plight of the foals bred for the PMU industry.
Join The Gulliver Fan Club!

Sponsor a Horse
Sponsoring a horse is a wonderful way to help if you have limited time, space or finances and can't commit to a life time of horse care. With the sponsorship, you will receive a beautifully framed picture of the horse you've chosen and their story. For an annual sponsorship you will also receive a beautiful Cowboys Collectible horse hair key chain. Colors and styles may vary based on availability.
Click Here to Sponsor!
For more info contact us at info@equinevoices.org