Save The Date Equine Voices' Fifth Annual Wine and Dine Gala is almost here. You are cordially invited to attend this wonderful event which will be held at the Historic Arizona Inn, 2200 East Elm St., Tucson, Arizona on October 23, 2011.
This evening will begin at 4:30 with cocktails, wine tasting, hors de'oeuvres and silent auction, followed by dinner and a fantastic live auction by Letitia Frye. Experience the finer wineries and brews of Kief-Joshua Vineyards, Santa Fe Brewing Co., Young's Market Company, Lightning Ridge Cellars, and this year's Equine Voices' signature wine (Fallbrook, CA) labeled with gorgeous artwork by Allan Mardon.
Please make your reservations now, as seats are limited! For more information about the event, to donate an item for the auction, or to make a reservation please contact info@equinevoices.org, 520-398-2814 or log on to www.equinevoices.org.
Hope to see you there!



Equine Voices' Fifth Annual Wine and Dine Gala
Another Successful Adoption!
Wyatt is thriving in his new home! Green grass, large pasture and some new friends waited for Wyatt upon his arrival. Thank you Renee and Jim for giving Wyatt such a wonderful home. Because of your participation in our adoption program, you have made room for another rescue! To view Wyatt's moving day video click on the following link http://www.youtube.com/user/equinevoices#p/a/u/0/VNK62eFy-wA

Helping Horses and Having Fun at The Same Time
There are many ways you can help us help the horses! Shop at Amazon and a percent of your purchase price will be sent to Equine Voices. For more information log on to Equine Voices Partner Program by clicking on the following link http://www.equinevoices.org/partner-programs.php. Scroll down and click on the Amazon icon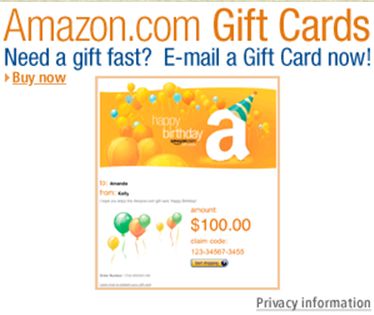 . It's simple, fun and a great way to shop!
Are you looking for a gift for a friend or family member? We are now on Zazzle! Find some neat items that are customized for Equine Voices only! A percent of your purchase price will be sent to Equine Voices. Log on to www.equinevoices.org and click on the Zazzle banner

from our home page. Have fun!
EPONA & EQUINE VOICES
HONOR THE WAY OF THE HORSE Equine Voices is continuing on with introductory workshops, highlighting the work of Epona with Approved Instructors, Kathleen McGarry and Elysa Ginsburg. This workshop can enhance your understanding and deepen your awareness of how to be around the horses respectfully, as you care for them. The next workshop will be Sunday, August 28th, from 10:00 AM to 5:00 PM at Equine Voices.
As insightful teachers, the horses provide a meaningful opportunity to practice essential life skills. Horses are masters of emotional agility and awareness. Drawing on the wisdom of the horse, you will learn the basic Epona philosophies and practices that encourage how to ~
~ Understand Emotional Intelligence
~ Respect Boundaries for both Horses and Humans
~ Enhance Leadership Skills
~ Become aware of the Sacred Nature of Horses
~ Create Balance, Energy & a Deeper Connection to the Horses
~ Learn how 90% of our Communication is non-verbal
~ Access the Wisdom of the Body for Self-Awareness
"Learning to form effective working partnerships with the horses provides the most elusive, yet important education a human leader could acquire—that 'other 90 percent' exercised at a wholly nonverbal level." Linda Kohanov
The cost of the workshop is $175.
Check our website for Cynthia's blog on her experience of the workshop and other testimonials. The Epona teachings can open the door to a new way of thriving in your relationships with horses and humans!
For more information, please contact myself or "Kathleen McGarry" katfeathersxo@yahoo.co.uk
"Learning to live in the present moment is part of the path to joy." Eckhart Tolle



"Illusion" Amazing Spirit Teacher

"Transforming! To work with setting my own boundaries and learning boundaries with the horses was amazing. Every attendee transformed in a magical way  - a really cool feeling.  It is just a powerful class!  Looking forward to taking the second one!" Jennifer Patton - Epona Class Participant
Gulliver Fan Club

If you love Gulliver and would like to support the horses at Equine Voices Rescue & Sanctuary, please join "Gulliver's Fan Club". For only $10/month, you can be part of helping Gulliver spread the word about the plight of the foals bred for the PMU industry.
Join The Gulliver Fan Club!

Sponsor A Horse 

For those of you who can't adopt, why not consider sponsoring one of Equine Voices' horses. For only $50/month you can help feed one of these amazing horses. You will receive his/her photo, story and handmade key chain from his/her tail.
Join now!