Gulliver Fan Club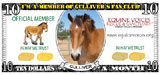 For only $10/month, you can help "Gulliver" spread the word about the plight of the foals bred for the PMU industry by joining the "Gulliver Fan Club"
Learn More...
Gulliver & Friends
Legacy Fund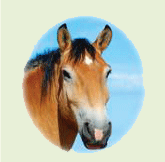 Consider Equine Voices as your charity of choice and help make a difference in the lives of the horses today and beyond.
Learn More...
Nicholas aka "Nick": Legacy Fund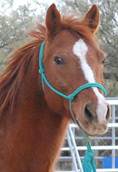 The Nick Legacy Fund has been created in Nick's memory to help us assist other horses like Nick. Our goal is to offer "over and above" medical services to horses who require special medical assistance.
Learn More...
Shop At Amazon And Help The Horses!




By shopping online at Amazon, 10% of your purchases will go to the horses of Equine Voices. It's simple, quick and convenient and you never have to leave your home. Find the Amazon Icon on the top right corner of the homepage, right after the Benefit Wines logo. Or use the icons above.
Shop from Gulliver's Wishlist on Amazon


By simply shopping for the horses, you can help Equine Voices by giving the horses what they need most. Please check out Gulliver's Wishlist to learn more.
Pirate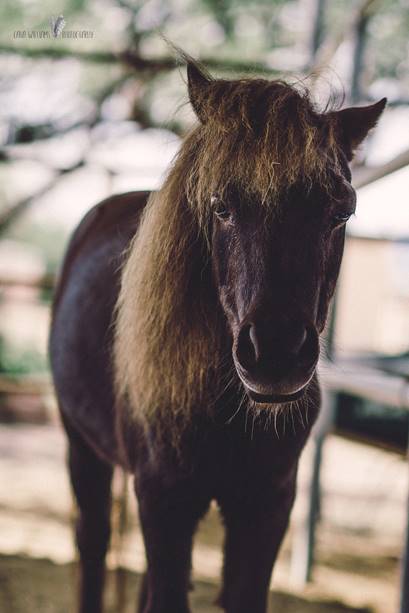 With sadness we must share that our little guy, the smallest of the herd, has joined his best friend and stall mate Taylor in greener pastures. Pirate was an ambassador to Equine Voices. He shared many moments with Gulliver strutting his "stuff" at our fundraisers, he learned to play and move a ball bigger than he, and he spent many days bringing a smile and joy to the faces of the elderly who resided in assisted living facilities. At almost 31 years of age, Pirate died on Friday September 9, 2016, peacefully in his sleep. Pirate will always be remembered for "the little guy with the huge heart".

Goodbye Pirate, you will be missed more than you will ever know.

Please click here to watch a video tribute to Pirate.




After Uproar, The US Government Says It Does Not Plan To Kill Wild Horses

If you have been keeping up with the news on America's wild horses, then you probably heard that the BLM planned to euthanize over 44,000 wild horses that are currently in their care. Please click here to read an update on the story.

BLM Director Announces No Killing of Wild Horses in Captivity
(Please note: this does not mean the wild horses are out of hot water. Now is the time for us to stand up and be their voice! Sign petitions, make noise, do whatever you can to get your voice heard…for them! Sign the petition here: http://chn.ge/2czIYXi
WASHINGTON, DC – (September 15, 2016) - Yesterday, BLM head, Neil Kornze announced that the BLM was not accepting the recommendation from their National Advisory Board to destroy wild horses in holding and to offer wild horses that had been passed over for adoption for sale without limitation. "This recommendation met a firestorm of outrage across the country and caused our phones to ring off the hook," states Ginger Kathrens, Humane Advocate on the Advisory Board and Volunteer Executive Director of The Cloud Foundation (TCF), the sole dissenting vote to the board's recommendation.

Prior to the Sept meeting TCF learned that the BLM decided to drop Wild Mare Sterilization Research Experiments in which wild mares (and fillies as young as 8 months) would be surgically sterilized. BLM Director Kornze indirectly referenced the TCF and AWHPC lawsuit requesting to be present to view and record the sterilization procedures, as the reason the experiments in Oregon were cancelled.

Other lawsuits and thousands of emails, letters and phone calls from concerned Americans played a significant part in bringing a halt to the experiments as well as halting the recommendation to destroy captive wild horses.

Kathrens warns, "this does not mean the horses in holding and on the range are out of trouble." Kathrens recalls the documents that came to her office in late 2008 revealing BLM Secret Meetings in which the agency discussed how many horses could be killed each year and how many psychologists would be needed to counsel BLM employees asked to kill healthy wild horses.

In June, Kathrens was asked to speak before the House Sub-Committee on Federal Lands. "It was clear that the Western congressional representatives had no interest in hearing what I had to say," she states. "They wanted the horses gone, and Cynthia Lummis of Wyoming purred that euthanasia of thousands of captive wild horses would be such 'a lovely way to die,' Kathrens states.

When asked, "where do we go from here?" Kathrens replied, "it is imperative that we continue to speak up, encouraging BLM to use humane tools to limit births in our wild horse herds. The ultimate goal is limiting reproduction to natural mortality. And to reduce the number of wild horses held in short term corrals, we should return these non-reproducing geldings and mares to available BLM lands designated for wild horse use, but where no wild horses currently live."

This victory is due to thousands of advocates and concerned Americans' expressing outrage and presenting a united voice for the wild horses.
2016 Mustang Raffle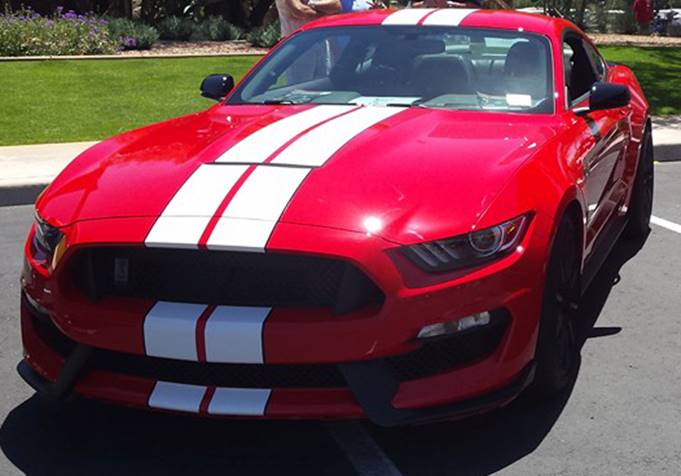 Although all the proceeds from the sale of the mustang raffle tickets go directly to helping Equine Voices, we have decided to dedicate a percent of our proceeds to help American Wild Mustangs and burros.
We still have tickets to sell for the Millions For Tucson Mustang Raffle! Once again, Mr. Click is donating a 2016 Ford Mustang Shelby GT350 to benefit local charities. The iconic Mustang, an American muscle car, burst onto the scene in 1964 and never looked back. The Ford Motor Company is building 4,300 this year making this a collector's item! The approximate MSRP is $47,000. Tickets are $25 each or 5 for $100. This is your chance to win a lot of horses by helping horses at the same time. Each participating charity who sells tickets will keep the proceeds from the tickets sold. Contact Angie in the office at 520-398-2814 or angie@equinevoices.org to get your tickets. For more details on the raffle click here. For more details on the car you could win click here. Thank you and good luck!

Help Needed!!!

Won't you consider helping us with our new Gulliver & Friends Boutique & Thrift Store?

Please contact Angie at angie@equinevoices.org for more information.

To all of you wonderful volunteers, THANK YOU!!!

Leave a Legacy: Gulliver & Friends Legacy Fund
Consider Equine Voices as your charity of choice and help make a difference in the lives of the horses today and beyond by designating Equine Voices in your estate planning.
Visit our website for more information and how to give.

"Gulliver's" Fan Club

For just $10.00 a month (.33 cents a day), you can support our Big Boy Gulliver, mascot of Equine Voices. Join Gulliver's Fan Club and help make a difference in Gulliver's life! You will receive a special sticker, VIP tour, a personal meeting with Gulliver and updates as to the happenings at the sanctuary. Can you spare just .33 cents a day or one cup of coffee? To join this special program, Click Here and a short ways down the homepage on the right is "Gulliver's" Fan Club Sign Up or contact us at info@equinevoices.org, call the main office at 520-398-2814 or go online and sign up today. It's easy, fun and you will make a huge difference in Gulliver's life!!

–Thank You "Gulliver"
Shop At Amazon And Help The Horses!
Shop at Amazon.com


"Gulliver" would like to invite you to shop at our partners programs and help the horses at the same time! By shopping online at Amazon, you will have the satisfaction of knowing that 10 percent of your purchases will go to the horses of Equine Voices. It's simple, quick and convenient and you never have to leave your home. Click Here and find the Amazon Icon on the top of the homepage, right after the GFAS logo. Or just click on the icons below.

Thank You as always, for your continued love & support, "Gulliver" and Friends

---
Gulliver Fan Club
If you love Gulliver and would like to support the horses at Equine Voices Rescue & Sanctuary, please join "Gulliver's Fan Club". For only $10/month, you can be part of helping Gulliver spread the word about the plight of the foals bred for the PMU industry.
Join The Gulliver Fan Club!

Sponsor a Horse
Sponsoring a horse is a wonderful way to help if you have limited time, space or finances and can't commit to a life time of horse care. With the sponsorship, you will receive a beautifully framed picture of the horse you've chosen and their story. For an annual sponsorship you will also receive a beautiful Cowboys Collectible horse hair key chain. Colors and styles may vary based on availability.
Click Here to Sponsor!
For more info contact us at info@equinevoices.org